Comic Al Porter will be swapping his trademark tailored suits for yellow Marigolds and wellies this week as he prepares for a trip to Cavan as part of this year's Big Week on the Farm which starts tonight on RTÉ One.
The Dublin comic - noted for his sharp sartorial style as much as his razor-sharp wit - is guest presenter on day four of Big Week on the Farm, coming live next Thursday from Patrick Shalvey's dairy farm in Cavan.
"I don't know if I'll be able to calf anything, but I'll be milking cows, which I'm looking forward to," he says. "I'm going to get wellies, but I'm still going to wear a quintessential suit and bring a bit of showbiz to the whole occasion."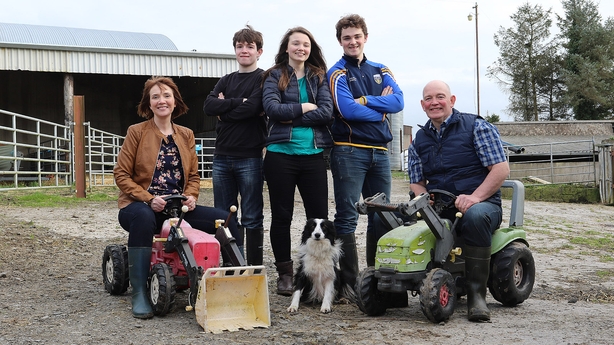 As well as the sight of Al Porter pottering about on a farm, viewers will see inside the stomach of GAA star Shane O'Donnell to see how milk is digested and follow pine-marten on the Shalvey farm. 
Al will also be getting a taste of donkey cheese. It's got a bit of a eh kick, apparently.
Big Week on the Farm runs from Monday to Friday at 7pm and tonight's opening guest presenter is actress and Dancing with the Stars Finalist Aoibhín Garrihy, live from the Shalvey farm.
She's followed on Tuesday by jockey Ruby Walsh, while Pat Shortt and Vogue Williams bookend Al Porter's stint on Wednesday and Friday, respectively.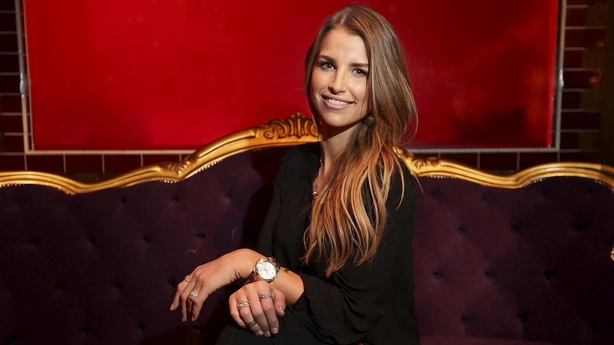 "There'll be people on hand to give me their farming tips," says Al. "And I was told by a guy on the radio - sheep farmer Martin Gallagher - that for milking, what I've really got to do is that I've got to squeeze and pump. So I'll be practising that at home first."
So will Al be practising on himself or will it be with someone else?
"Well," he replied, "I have a boyfriend now, so probably a bit of both."
As for the agricultural life, Tallaght man Al is as curious as any Dub about a lifestyle that's quite alien to those reared on tar and cement rather than grass and mud.
"The thing is that Tallaght used to be all farmland when my parents moved out from Ballyfermot. They thought they were going to the countryside," he says.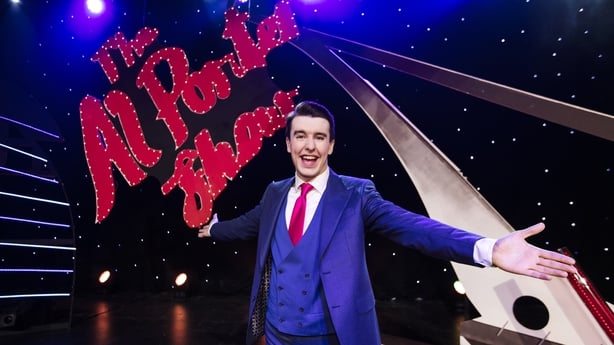 "All I've ever gotten to see growing up though - seeing how it's so industrial now - is the odd fox racing across the road or the deer that has to live on IT Tallaght's ground.
So, to be honest, my interest in agriculture and farming comes from not having been exposed to it. I've always been curious because it's something I haven't seen growing up.
"I think if you grew up down the country, you might be going: 'Ah, feck off. It's normal'. But it's not for me; it's rare.
"I'm going down to Cavan wide-eyed, innocent, excited, and with my rubber gloves. I'll wear my little yellow, housewife gloves.
"The Marigold gloves, me wellies and me suit - ready to milk away."
Big Week on the Farm, 7pm, RTÉ One