Amy Schumer finds famous people too ''exhausting'' to be friends with - but there is one well known actress that she doesn't mind spending time with.
The 35-year-old Trainwreck actress admits she is often left feeling drained by celebrities but insists Jennifer Lawrence holds a special place in her heart.
''Famous people are exhausting and too much work to be friends with, other than Jennifer [Lawrence]," Schumer told Total Film magazine.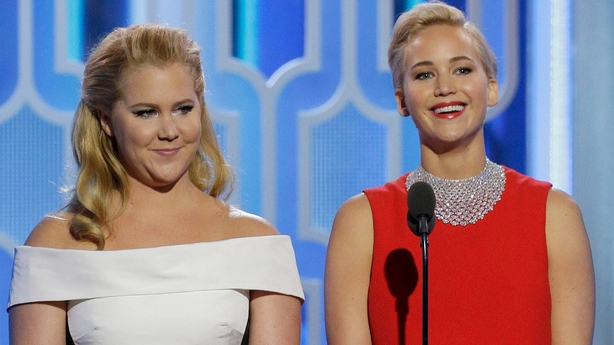 The stand-up comedian, who is dating furniture designer Ben Hanisch, says she doesn't understand why celebrities want to date each other.
 ''That sounds awful. I don't think I could be in a relationship like that in the public eye, but so many celebrities date each other so there must be something to it.''
The funnywoman is no stranger to using family members and loved ones in her sketches but she insists she is always open and honest with them before filming starts.
''I always ask everyone to read it or hear it first and say, 'If you want anything out, just tell me.'
''I talked about dating a wrestler on Howard Stern's radio show recently and called him first to say 'He's going to ask me' to make sure I had his permission."
''Not everything is fair game. I want to make people feel good and I don't want to hurt anyone's feelings or sabotage my own relationships, especially with my family.''
We need your consent to load this YouTube contentWe use YouTube to manage extra content that can set cookies on your device and collect data about your activity. Please review their details and accept them to load the content.Manage Preferences