EastEnders star Jasmine Armfield has said fans will see a tougher side of her character, Bex Fowler, in the months ahead as she tries to come to terms with the fact that her aunt Michelle has betrayed her by sleeping with Bex's new boyfriend Preston.
A bombshell week in Walford has seen the truth of Michelle and her former student Preston's relationship blown wide open after Bex's pal Louise (played by Tilly Keeper) told her what has been going on under the teenager's nose.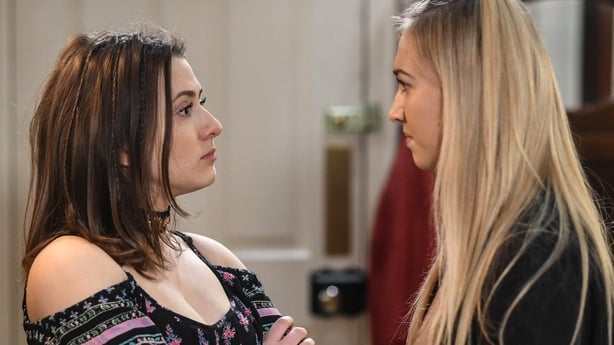 In a packed Queen Vic, Bex confronted her aunt, asking "Is it true? Are you sleeping with my boyfriend?" in one of the soap's time-honoured cliffhangers.
Now, with fans having seen Bex and Michelle's worlds come crashing down in Tuesday night's episode, actress Armfield has told the BBC that Michelle (Jenna Russell) will be the focus of Bex's anger.
You can't run away forever Michelle.
DO NOT miss tonight's #EastEnders on @BBCOne at 7.30pm. pic.twitter.com/loGzLB1z98

— BBC EastEnders (@bbceastenders) March 28, 2017
"Of course she's angry at Preston (Martin Anzor), but Michelle is her aunty. Michelle just let it happen," she said.
"I think she really invested a lot of time in Preston and there were definitely a lot of serious feelings there," Armfield continued.
"She's so upset because she thought she had this fabulous new boyfriend and it was all going really well. She thought she had a friend who would listen to her, which I think she needs at the minute. But, in actual fact, he wasn't there for her at all; he was just using her."
Asked how Bex would change following the betrayal, Armfield replied that viewers would see a "more guarded" youngster.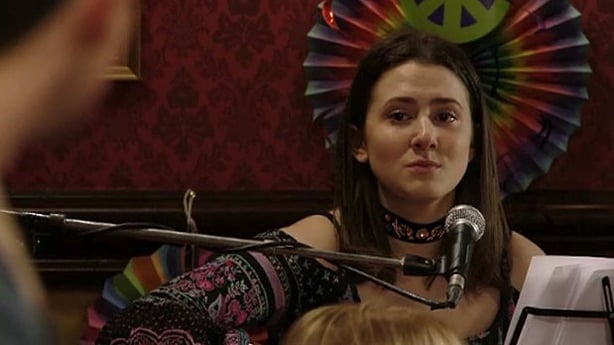 "She's going to be so understandably angry with Michelle," she said.
"I'm not sure it's something she's just going to forget any time soon. I think it's going to help Bex in the long term, though. She's going to stand up for herself much more."
Armfield also said that Bex would learn much more about human nature in the struggle of the months ahead.
"I think she's really going to find out who her real friends are," she added.
"It's going to be a bumpy period for her and Louise, but who knows if Bex can forgive her?"
EastEnders airs weeknights (except Wednesdays) on RTÉ One and BBC One.
You simply CANNOT afford to miss #EastEnders this week. pic.twitter.com/8SSNDuYeDu

— BBC EastEnders (@bbceastenders) March 28, 2017