Adele is "not sure" if she'll ever embark on another world tour, insisting it is not something she is "good at."
The 28-year-old singer wrapped the New Zealand leg of her fifteen-month world tour over the weekend and during the show she admitted to concertgoers she found being out on the road difficult.
"Touring isn't something I'm good at, applause makes me feel a bit vulnerable," she said to the crowd, according to the New Zealand Herald.
"I don't know if I will ever tour again. The only reason I've toured is you. I'm not sure if touring is my bag. My greatest accomplishment in my career is this tour."
"It's changed my life," she added. "I understand why I (tour)."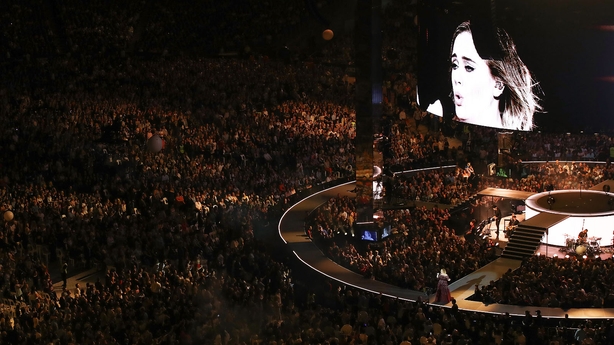 Last year it was reported the singer was looking to take a ten-year break from touring to focus on raising her son Angelo.
"Angelo is the number one priority for Adele. He is the most important thing in her life," a source told The Sun newspaper. "She has brought him everywhere with her on tour but as he is starting school next year, he won't be able to join her any more.
"Adele doesn't want to miss a moment of Angelo growing up and it's an easy decision for her to give up touring for him," the source added. "Right now she is saying she won't do another massive world tour like the current one for another 10 years."
The Australian leg of Adele's tour was one of the biggest ever, with Billboard reporting that over 600,000 tickets were sold for the eight concerts.