Nicole Kidman will next be seen in Werner Herzog's historical epic, Queen of the Desert, starring alongside James Franco and Robert Pattinson.
The movie vividly depicts the life of Durham-born Gertrude Bell, who is credited with playing a major role in establishing the modern state of Iraq, where she died in 1926 at the age of 57. The film, which is set during the break-up of the Ottoman empire, also stars Robert Pattinson, James Franco and Damian Lewis.
Gertrude Bell sets off on an epic odyssey as an attaché of the British Empire to attempt a a near impossible feat, the creation modern borders of the Middle East. She falls in love with a British officer (James Franco) and comes face to face with a culture which frowns on intrepid women such as herself. She also meets TE Lawrence (Lawrence of Arabia) who is played by Robert Pattinson.
Damian Lewis also stars in Queen of the Desert, which was written by Herzog and shot in Morocco and Jordan.
"I said to Nicole, 'I have to shoulder something very, very big onto you, " the veteran German director Herzog declared at the Berlin Film Festival in 2015 where the film premiered. "I have to put it onto your shoulders. You will be in every single scene in the film, with the exception of the very first one.' "
Werner Herzog will appear at the International Literature Festival Dublin at the National Concert Hall on Sun May 21. His most recent film, the vaguely chilling documentary Lo and Behold: Reveries of the Connected World explored the internet with all its benefits and its burdens (with the burdens appearing to outweigh the benefits in Herzog's viewpoint.)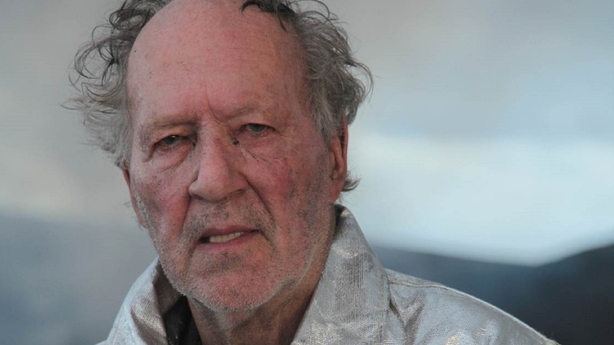 We need your consent to load this YouTube contentWe use YouTube to manage extra content that can set cookies on your device and collect data about your activity. Please review their details and accept them to load the content.Manage Preferences