Emma Thompson has said she once turned down an offer from Donald Trump to stay in Trump Tower and have dinner with him.
Thompson recalled a phone call with the now-President of the United States when she was filming in America in 1998, which ended with him asking her to dinner.
The actress was a guest on Swedish news outlet SVT and as the host and guests talked about Trump, Thompson said: "He asked me out once. You wanna hear?"
She explained that she was filming the Mike Nichols-directed Primary Colors and that her divorce papers from her marriage to Kenneth Branagh, which lasted from 1989 to 1995, had just come through.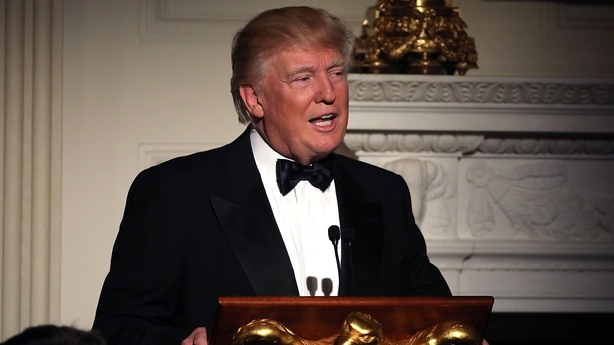 Thompson said: "The phone rings in my trailer, which it's never done before, so it's like a moose had just entered my trailer.
"I lift up the phone, 'Hi, it's Donald Trump here.' I said, 'Really? Can I help you?'
"He said, 'I wonder if I could offer you some accommodation in one of my Trump Towers, they're really comfortable. I think we would get on very well, maybe we could have dinner some time'."
Thompson continued: "I didn't know what to do with myself. I was on my own and I just said, 'Erm, I'll get back to you'."
She said that she had not met up with him, but joked: "I wish I had, think of the stories."