Damon Albarn and Noel Gallagher have put their former Britpop rivalry to bed by collaborating on a track that will feature on the new Gorillaz album.
Gorillaz announced on Thursday evening that they would release studio album Humanz on April 28 and gave fans a first listen to one of the record's tracks, We Got The Power, on Radio X in the UK.
Albarn's band Blur was known for its rivalry with Gallagher's Oasis in the '90s, making the pair a surprising team for the song on the new Gorillaz, on which Gallagher provides backing vocals.
The old animosity was a thing of the past, Albarn said, "I mean now it feels like, completely, you know, not news at all really" saying Gallagher was "really great."
"He's fantastic in the studio and it's nice when you see how someone goes about their business," he added.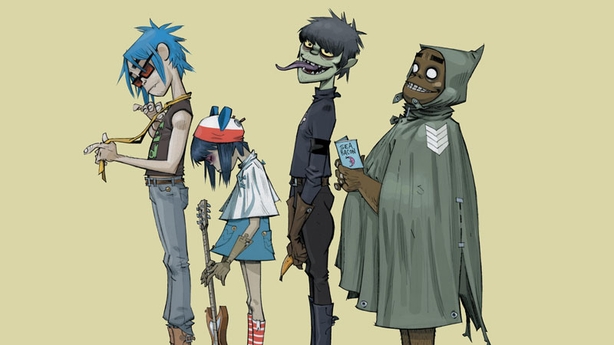 We Got The Power also features Albarn's Blur bandmate Graham Coxon and Savages' singer Jehnny Beth, who Albarn said brought some balance to the track.
He said: "I felt sort of at one point this song had Graham, Noel and me on it and it was just sort of heading slightly in the wrong direction.
"It was becoming very, kind of, retro in its spirit and the record, it's sort of, it's the song that comes on in the final titles of the film, you know? It's that mood that you leave a cinema with."
Albarn hinted back in 2014 that he had spoken to Gallagher about a potential collaboration saying it was a "very distinct possibility at some point in the future."