Dancing with the Stars finalist Aoibhín Garrihy has told RTÉ Entertainment that she really wants to keep dancing after the competition ends on RTÉ One on Sunday, but thinks the comedown from the show will be tough to deal with.
The former Fair City star was top of the judges' leaderboard in Sunday night's semi-final after she scored a perfect 60 points for her two dances. When the judges' scores and viewers' votes were combined, she automatically went through to the final with professional partner Vitali Kozmin.
In the final, Garrihy and Kozmin will face the Kerry GAA legend Aidan O'Mahony and his partner, Valeria Milova; and Red Rock star Denise McCormack and her partner Ryan McShane, who beat Dayl Cronin and Ksenia Zsikhotska in the dance-off to take the last spot.
Whatever happens in Sunday's final on RTÉ One, Garrihy told RTÉ Entertainment that she hopes to keep on her dancing shoes.
"I really want to, but how do you go from something like this to a community hall down in Clare and some old lady teaching me the basic steps?!" she laughed.
"I think it'll be really anti-climactic - I'll be kind of screaming for Vitali and Valeria and all the pro dancers to come back and dance with us again!"
Looking forward to life after the show, Garrihy said she wants to get her husband John Burke dancing.
"It was a struggle to even get him to practise a few steps the night before our wedding," she said, "so to get him into the dance studio would be great".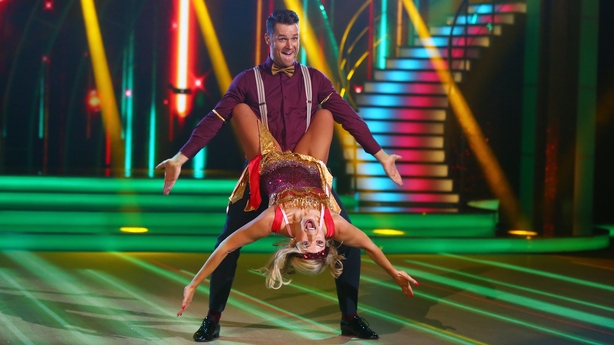 However, Garrihy's plan will have to wait a little while as her other half has quite the challenge of his own coming up when Dancing with the Stars ends.
"A week later I fly to Kathmandu in Nepal with John, who is going to attempt to summit Everest so that is no mean feat," she explained.
Flights booked for April 4th...looking forward to having my head in the clouds with @johnjohnb again soon!#everestbasecamp #nepal #himalayas pic.twitter.com/TCx9N00B6s

— Aoibhín Garrihy (@AoibhinGarrihy) March 11, 2017
"It'll be totally polar opposite to what we're doing here. I'm hoping it'll fill that void for me after the show is over because I don't really want it to end; it's just been amazing."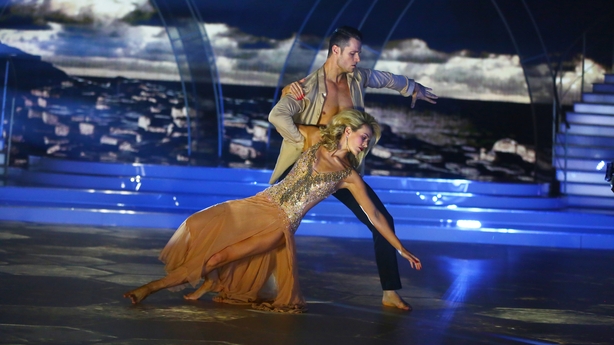 Reflecting on making it to the final of Dancing with the Stars, Garrihy told RTÉ Entertainment that her expectations grew as her dancing improved.
"I thought to myself at the beginning if I got to the halfway point I would be delighted," she admitted.
"The response to the show has been amazing. I was in Fair City and I thought that was incredible to get people coming up to you but this is a whole new level - people have really bought into the show."
"Of course, there were the cynics at the beginning who thought, 'Oh God, we don't have the same budget as they have over across the pond. Will it be as good?'" Garrihy continued.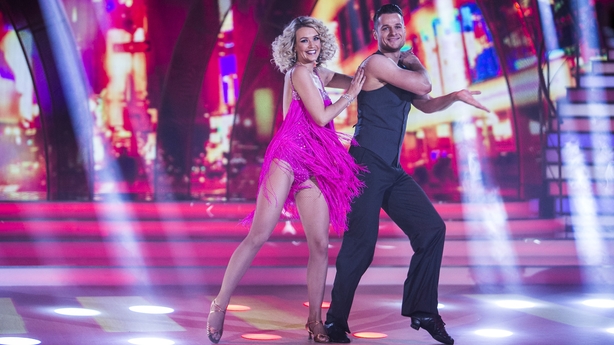 "People were real fans of Strictly and really invested in it so we probably got that a little bit at the start, but I think it's really lived up to everybody's expectations of Dancing with the Stars."
Garrihy also paid tribute to the people behind the scenes on the show.
"Even for me, your dance is to a certain level in the dance studio and then you arrive to Bray and the hair team get their hands on you and the make-up team and the costume department.
"What the guys do with graphics, camera shots - they add another 50 per cent to the dance, they really do. And they create that spectacle that is this show, so we've an awful lot to thank them for."
When asked for her favourite moments from the show, Garrihy revealed that some of the dances she has struggled with had delivered the biggest surprises.
"The Rumba I really struggled with because it's so slow and everything was magnified and then on the night it was to Falling Slowly, the song from Once. It was Movie Week and I just loved the story of it. That was probably my favourite dance," she said.
"I also loved the Jive; it was just so fast and really rock 'n' roll. And then when I got to channel Beyoncé, my absolute hero, that was amazing too. There's loads of moments I'll always remember."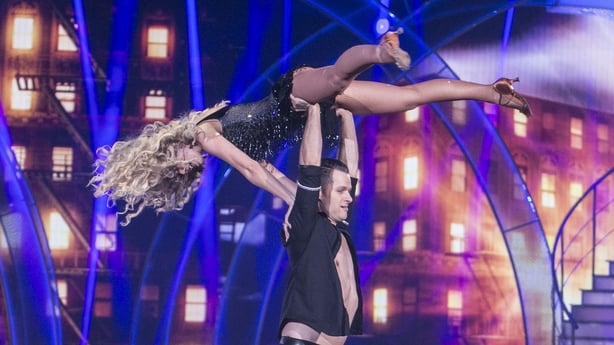 Dancing with the Stars, Sunday, RTÉ One, 6.30pm