Gary Barlow has said Robbie Williams and Jason Orange can return to Take That any time they want to.
Williams left the band in 1995, and rejoined them again for a brief period to record the group's 2010's comeback album Progress; and also recently performed with them during the finale of Barlow's TV show Let It Shine.
Orange left the group in September 2014, stating, "I have spent some of the best years of my life with Take That and I'd like to thank everyone who has been a part of my journey, including my band mates, who are like brothers to me."
The remaining three members of the band - Barlow, Howard Donald and Mark Owen - insist there are no hard feelings with Orange following his departure.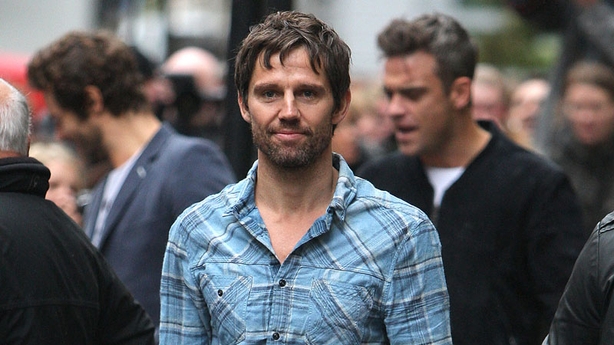 Speaking to Fabulous magazine, 48-year-old Donald said, "We had a great relationship and when he decided to leave, it was done amicably."
Barlow said maintaining their friendship is the "important bit."
"We've had that before (when things didn't end well with Robbie) and we'll do anything not to go there again.
"It has been left on a good note and it's an open door for Jay and Rob," he said, adding, "The band is for us all to come and go as we please."
The trio's next big public appearance will be a special edition of Carpool Karaoke, the popular segment in their friend James Corden's The Late Late Show in the US, which they have filmed in aid of Comic Relief.