The life of White House staff during Barack Obama's time as President is set to be the focus of a new big-screen workplace comedy.
While Barack Obama and Joe Biden may be out of the White House, their bromance, which was the subject of much comic social media focus toward the end of their time in office, could soon be hitting screens near you - at least fictionally.
According to the Hollywood Reporter, a book proposal by White House stenographer Rebecca Dorey-Stein has been optioned by both Universal Pictures and Anonymous Content.
The book, titled From the Corner of the Oval, follows one member of staff, a woman who goes from being a waitress to working in the White House.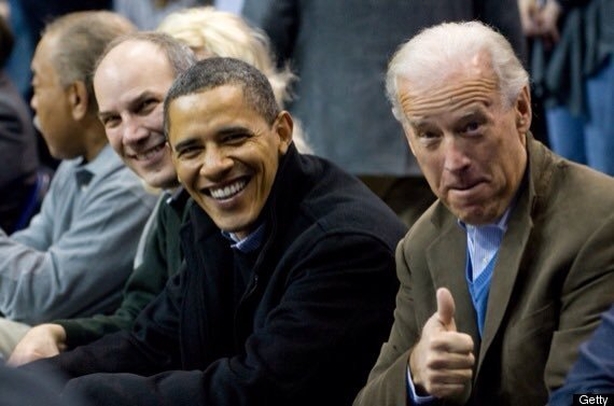 The proposal was picked up as part of a seven-figure, two-book deal.
The film will be produced by Michael Sugar, whose CV credits include both Spotlight and The OA.
The project will follow in the footsteps of two films focused on Obama's youth which were released last year, Barry and Southside with You.
The news comes as a number of politically themed small-screen dramas, that will be focused on the rivalry between Donald Trump and Hillary Clinton, have already been set in motion.
Tom Hanks and Zero Dark Thirty screenwriter Mark Boal are set to produce their own respective shows, while Ryan Murphy has also announced that the next season of American Horror Story will also take place around the 2016 election.
Barack Obama is also set to release another book himself as part of a $60m deal with Penguin Random House.