Former Friends actor Matthew Perry has revealed that he bullied current Canadian Prime Minister Justin Trudeau when they were in school together.
Perry was born in Massachusetts, but grew up in Canada and went to the same Ottawa school as the country's future leader.
Appearing on Jimmy Kimmel Live this week, Perry explained how he was recently reminded by a fellow classmate that they had "beat up" Trudeau when they were younger.
"I was a couple years older than him . . . I have a story about him that I'm not proud of".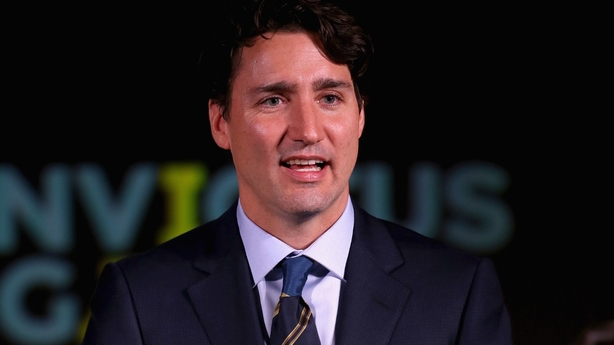 "We both beat him up," Perry admitted, "I think he was excelling in a sport that we weren't, so it was pure jealousy."
"His dad was the Prime Minister of Canada but I don't think that was the reason we beat him up. He was the only kid in school that we could beat up," he said.
"I'm not bragging about this, this is terrible," he added, "I was a stupid kid. I didn't want to beat him up."
"I think at one point I even tried to turn it into love play."
"I think I was rather instrumental in him going on to such great heights and becoming the Prime Minister. I think he said 'I'm going to rise above this and become Prime Minister'.
"He rose above both of us."
Asked whether he has come in contact with Trudeau since, Perry replied no and said, "I feel shame, I don't want to think about it."
We need your consent to load this YouTube contentWe use YouTube to manage extra content that can set cookies on your device and collect data about your activity. Please review their details and accept them to load the content.Manage Preferences