US singer and composer Chuck Berry, one of the pioneers of rock-and-roll, has died at 90.
He was found dead at his home in Missouri, according to St Charles County police in a statement posted on Facebook.
The singer-guitarist was known for such hit singles as "Johnny B. Goode," "Roll Over Beethoven" and "Sweet Little Sixteen".
He is regarded as one of the biggest influences on pre-Beatles pop.
He was present in rock's infancy in the 1950s and emerged as its first star guitarist and lyricist.
He was a monumental influence on just about any kid who picked up a guitar with rock star aspirations - Keith Richards, Paul McCartney, John Lennon and Bruce Springsteen among them.
Bob Dylan called Berry "the Shakespeare of rock'n'roll," and he was one of the first popular acts to write as well as perform his own songs.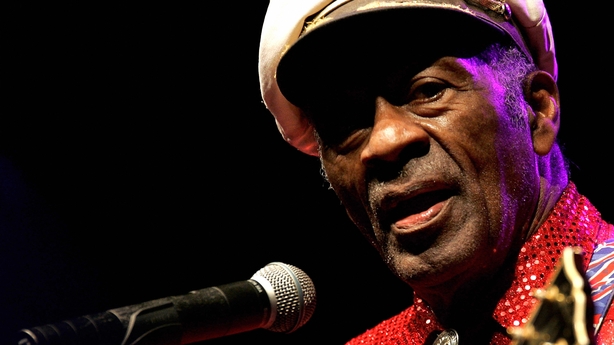 They focused on youth, romance, cars and good times, with lyrics that were complex, humorous and sometimes a little raunchy.
Both the Beatles and the Rolling Stones, as well as the Beach Boys and scores of others acts - even Elvis - covered Berry's songs.
"If you tried to give rock'n'roll another name," John Lennon once said, "you might call it 'Chuck Berry'."
When Keith Richards inducted Berry into the Rock and Roll Hall of Fame in 1986, he said: "It's very difficult for me to talk about Chuck Berry because I've lifted every lick he ever played. This is the gentleman who started it all."
Berry said he performed his signature bent-knee, head-bobbing "duck walk" across more than 4,000 concert stages.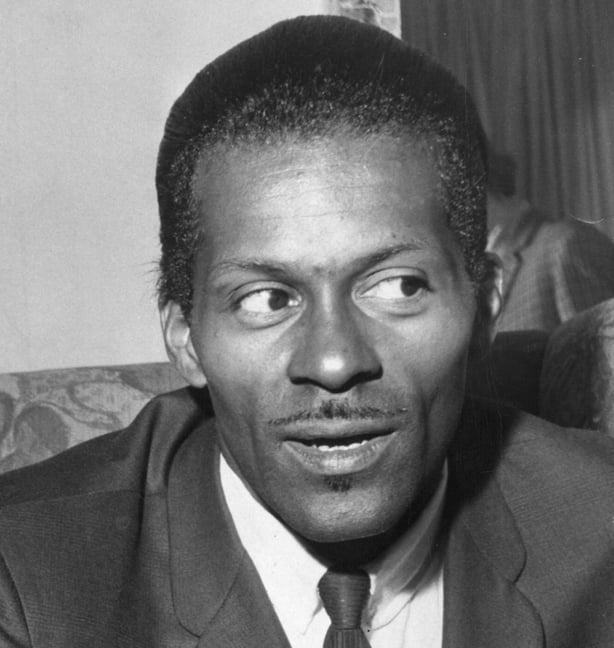 Born in St Louis in October 1926, the third of six children whose father was a contractor and church deacon and whose mother was a schoolteacher.
They lived in a relatively prosperous black section of St. Louis known as the Ville.
In the first of his brushes with the law, Berry was sent to a reformatory as a teenager for armed robbery.
After his release at age 21, he worked in an auto plant and as a photographer and trained to be a hairdresser.
As he became a star, Berry irked some in St. Louis by acquiring property in a previously white area and opening his own nightclub, where another legal scrape nearly ended his career.
At a show in Texas in 1959, Berry had met a 14-year-old Native American girl and hired her to work at the St. Louis club.
She was later fired and then arrested on a prostitution charge, which led to Berry being convicted for violating the Mann Act, transporting a woman across state lines for immoral purposes.
He was sent to prison in 1962 for a year-and-a-half and wrote several songs while incarcerated, including "No Particular Place to Go."
Berry had more trouble in 1979 when he was convicted of tax evasion, serving four months in prison, and in the 1990s when a number of women accused him of videotaping them in the bathrooms of his restaurant-club in Missouri.
While the hits did not keep coming for Berry, the tributes never stopped, and he continued playing a monthly show at a St Louis nightclub into his late 80s.
He received a Grammy award for lifetime achievement in 1984 and his 1986 induction into the Rock and Roll Hall of Fame made him part of the inaugural class.
Illustrating his influence, a recording of "Johnny B. Goode" was included in a collection of music sent into space aboard the unmanned 1977 Voyager I probe to provide aliens a taste of Earth culture.
Chuck Berry. Maybe the most important figure in all of rock and roll. His music and his influence will last forever. - Huey

— Huey Lewis (@Huey_Lewis_News) March 18, 2017
He was found at his home in Buckner Road, in Wentzville, just outside his birthplace.