Superman and Man from UNCLE star Henry Cavill has signed on for the next instalment of the Mission: Impossible movie franchise.
The English actor is set to star alongside Tom Cruise in Mission: Impossible 6 and the news was confirmed over on director Christopher McQuarrie's Instagram.
"Say, @henrycavill. Had a thought. Curious if you're interested in a role in the 6th installment of Mission: Impossible. No pressure," he wrote.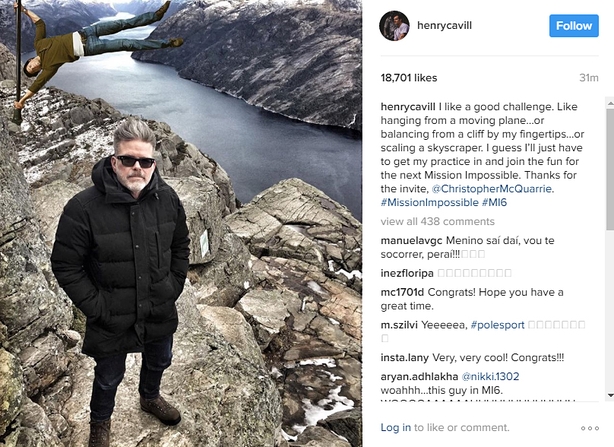 "How can I say no to a man with such perfect hair," Cavill replied, before McQuarrie explained that the role will include "extreme heights, high speeds . . . practical stunts, firearms, and sporadic exposition".
Cavill also wrote on Instagram: "I like a good challenge. Like hanging from a moving plane...or balancing from a cliff by my fingertips...or scaling a skyscraper. I guess I'll just have to get my practice in and join the fun for the next Mission Impossible. Thanks for the invite, @ChristopherMcQuarrie. #MissionImpossible #MI6".
The sixth movie in the spy franchise – inspired by the 1960s' TV show of the same name - will release in cinemas in July 2018, starring Cruise, Rebecca Ferguson, Jeremy Renner and now Cavill.
McQuarrie will both direct and produce the film, alongside a team including The Force Awakens' JJ Abrams.