After nine years of marriage Emily Blunt and John Krasinski are finally set to appear together on the big screen.
Krasinski has landed himself a new gig rewriting, directing and starring in a supernatural thriller that will also feature his wife Blunt.
A Quiet Place will mark the first time the couple have starred together in a feature film, and he reacted to the news in an admirable fashion on his Twitter page on Wednesday.
"Question: 'Who's the one actor you've been wanting to work with?'" he wrote, before following up with a link to a story about him working with his wife.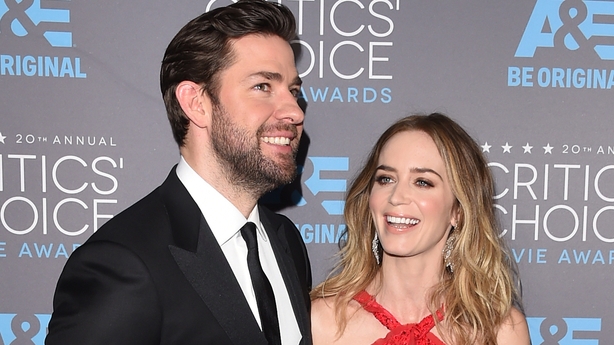 The couple have been together since 2008 and married in 2010, before they welcomed their daughters Hazel and Violet in 2014 and 2016 respectively.
The film will be Krasinski's third directorial credit, following 2009's Brief Interviews with Hideous Men and 2016's The Hollars, and it's expected to go into production later this year.
Blunt is currently working on Disney's Mary Poppins Returns, which began production in London earlier this month, playing the eponymous magical nanny.
The movie will see Mary Poppins returning to help the Banks family rediscover joy after Michael (played by Ben Whishaw) suffers a personal loss. It will hit screens in December 2018.
Question:  "Who's the one actor you've been wanting to work with?"    Answer:  https://t.co/lVXIHfmdNM

— John Krasinski (@johnkrasinski) March 16, 2017