Proof if ever there was needed that the well of ideas in Hollywood is running very low at the moment, comes the news that The Matrix movie is in line for a reboot.
Warner Bros. are reportedly toying with the idea of reprising the cult sci-fi movie, which starred Keanu Reeves, Laurence Fishburne and Carrie-Anne Moss.
However, there's no word yet whether any of the original cast will be reprising their roles or if there will be any involvement from the Wachowski siblings, who wrote and directed the movie and its two sequels.
There was a mini Matrix cast reunion at the John Wick 2 premiere with all three main stars attending, so it's possible they may be enticed back.
Neo. Trinity. Morpheus. #TheMatrix reunites at the #JohnWick2 premiere! (Photo by Todd Williamson for @GettyImages and Getty Entertainment) pic.twitter.com/zdQJiAxug5

— John Wick: Chapter 2 (@JohnWickMovie) January 31, 2017
Recently during the promotion of that movie Reeves said he would be open to returning for another instalment of the franchise if the Wachowskis were involved.
"They would have to write it and direct it. And then we'd see what the story is, but yeah, I dunno, that'd be weird, but why not?" he told Yahoo Movies.
Keanu Reeves outlines his requirements to make The Matrix 4 #keanureeves https://t.co/dsLHMsjpkB pic.twitter.com/0K5LwEk6hj

— Katarina (@Keanuital) March 15, 2017
First released in 1999, the original Matrix went on to become a surprise box office hit and its ground-breaking 'bullet time' special effects spawned a myriad of imitators not to mention revitalising Keanu Reeves' career.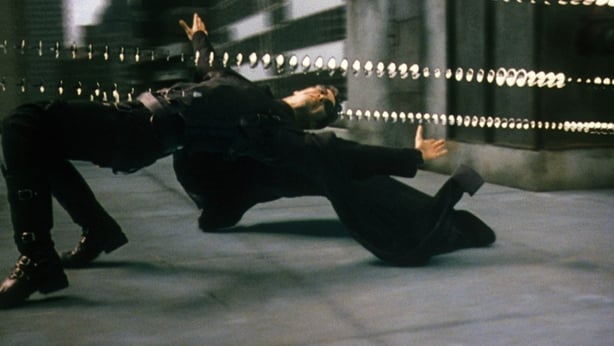 According to reports, the studio thankfully isn't out to remake the originals.
Instead it is said to be keen to follow the model created by Disney and Lucasfilm with Star Wars and use the original trilogy to update their back catalogue and create a possible spin-off or prequel.