Irish actor Cillian Murphy has lavished praised on Peaky Blinders saying it has "some of the best writing I have come across" adding that "I never expected to revisit a character like that over and over".
Filming on the fourth season has begun in Birmingham on the hit BBC 2 series Peaky Blinders while a fifth series of the 1920s-era drama has also been commissioned.
"It will be about 30 hours of television when we have finished and to shine a light into all these weird parts of the character's psyche that you would never ever get in the compressed version of a feature film or even a play, that is an extraordinary gift," the actor told The Guardian.
"I am very lucky that it came along," he said, "I have always just been about the work."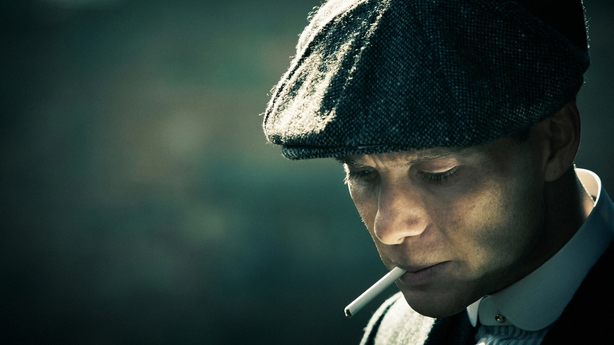 The two new series will give audiences 12 more episodes featuring Tommy Shelby and his Small Heath gang, with the show expected to return to TV screens in October.
In his equally thriving movie career, Murphy's latest film, the Ben Wheatley-directed Free Fire, opens on March 31.
Murphy and fellow lead Michael Smiley play two Irishmen trying to seal an arms deal in Massachusetts in the 1970s when a vicious shoot-out occurs.
"The film is unique," he said. "Ben spoke about it to me at our very first meeting all those years ago and I was very taken with the idea of making a film that is one long gun-fight."
The implication is that both men are IRA members, though this is not made explicit in Free Fire. "
"That was the context – that's why Irish fellows were out in America buying guns," he said, "but it is not a political film in any way." The movie also stars Brie Larson and Jack Reynor.
Murphy's next picture is the Second World War drama Dunkirk, which sees him working once again with director Christopher Nolan. "Everybody knows what happened at Dunkirk, so it can't deviate too much from the facts. It is not like Inception or Interstellar, there's no major reveal."