Actor John Goodman paid tribute to the women in his life as he finally received a star on the Hollywood Walk of Fame.
The 64-year-old star was joined by Oscar winners Brie Larson and Jeff Bridges as well as British actor Tom Hiddleston at the ceremony on Hollywood Boulevard.
Goodman was honoured close to the star awarded to his former co-star Roseanne Barr, the creator of US sitcom Roseanne.
International Women's Day fell last Wednesday, and Goodman said on stage, "I would be remiss if I didn't mention - this week especially - the women, without whom I would not be here.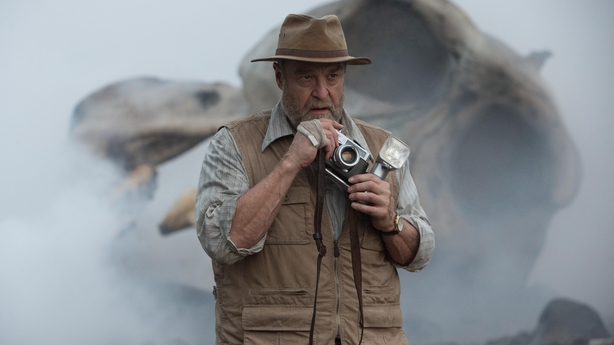 "A mother who had to scrape by on survival wages to raise two kids by herself.
"The many teachers who tried to knock some sense into me, some of it worked.
"Roseanne, thank you. I don't think I'd be up here if it wasn't for her. She really took a lot of heat but she was always right and I love her.
"My daughter Molly who always puts a smile on my face when I need it most.
"And then the love of my life, Anna Beth, who for a long time put up with more than a person should have to, or need to, but we came out on top."
Brie Larson, who appears opposite both Goodman and Hiddleston in the new blockbuster Kong: Skull Island, described him as a "father figure".
"He's an incredible father, he's an incredible husband - from what I can tell - and he is a lover of humanity," she said.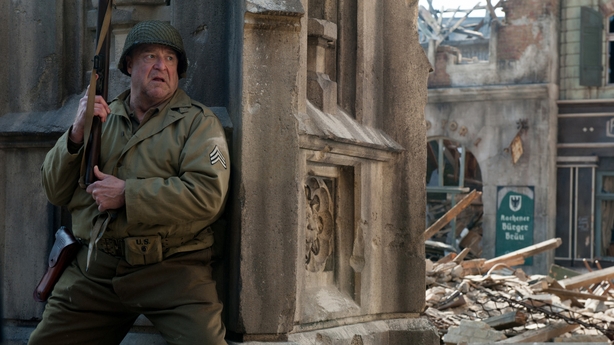 "With every role he plays he brings truth and honesty to this world.
"He is now ingrained in the veins of Los Angeles."
Jeff Bridges, who starred alongside Goodman in The Big Lebowski, donned the cardigan worn by his character, The Dude, in the 1998 classic.
Referring to Goodman as "Walter" (his character in the movie), Bridges said "He's a man of our time and he has become a legend."
"In accordance with what we think may be your final wishes, we have committed to these sidewalks in the bosom of Hollywood that you love so well, a star for you. A star because we love you so well."
Goodman earned a Golden Globe and seven Emmy nominations for his role as working class father Dan Conner in Roseanne, which ran from 1988 to 1997.
His film career has included multiple collaborations with the Coen brothers, such as Raising Arizona, Barton Fink and O Brother, Where Art Thou?
He has also starred in a host of other favourites, playing Fred Flintstone in The Flintstones, Sully in Monsters Inc, and Monsters University as well as starring in Argo, The Artist, and Flight.
Goodman's star is the 2,604th on the walk of fame.