James Blunt has accused Ed Sheeran of injuring himself with a sword in a bizarre incident initially blamed on Princess Beatrice.
Sheeran made headlines in November last year after it was reported the British royal had cut his face with a ceremonial sword while staging a mock knighting of Blunt during a party.
However, the 43-year-old You're Beautiful singer has said that Sheeran injured himself and party goers made up the outlandish story for a bit of fun.
"Ed was drunk, messing around, and he cut himself," Blunt told Shortlist magazine. "We made a fancy story up; people fell for it. It was very embarrassing."
Sheeran was initially reluctant to talk about his injury and his visible scar, avoiding it in interviews while promoting his new album ÷ [Divide].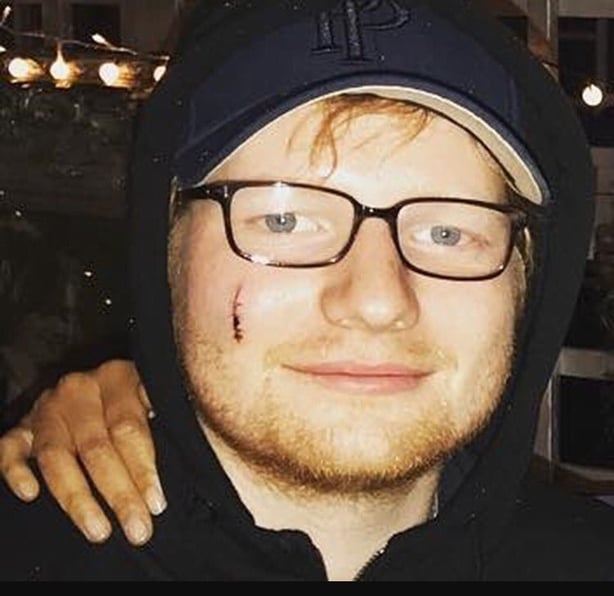 He did drop some details of the incident during an interview on Absolute Radio, saying, "I got hit in the face and I was like, 'All right, OK...' and then started carrying on and then I looked down at my shirt and it was just completely covered in blood, and everyone was kind of gaping, open-mouthed at me."
Sheeran also joked about the incident with Graham Norton last month and joked that he was afraid to speak about it, saying he was living in fear of the Royal Family.
We need your consent to load this YouTube contentWe use YouTube to manage extra content that can set cookies on your device and collect data about your activity. Please review their details and accept them to load the content.Manage Preferences
"I can't talk about it. I don't know what will happen if I do!" he joked when Norton asked about the Princess and the sword.
Appearing to admit the story was true, he said: "I have no idea how it came out as there weren't a lot of people there that night.
"For two weeks after, I had a huge gash on my face and would tell people I fell and then suddenly, the story came out."
Realising what he has said, he was quick to add, "The alleged story came out".