Over the last few weeks we've had daters bring their own cutlery, swap Chewbacca impressions, ask some hilarious questions and provide us with quality awkward viewing, but this week's First Dates was less about novelty and more about the L word
Genuine connections were formed, laughs were had and seconds dates were planned. Of course, it didn't all pan out as cupid intended, with one or two leaving the restaurant disappointed.
So now, on to the dates . . . 
Who let the dogs out?
When dog lover Erica met self-proclaimed "decent fella and good laugh" Graham, things went more mate-date than romance and the wrong kind of sparks began to fly.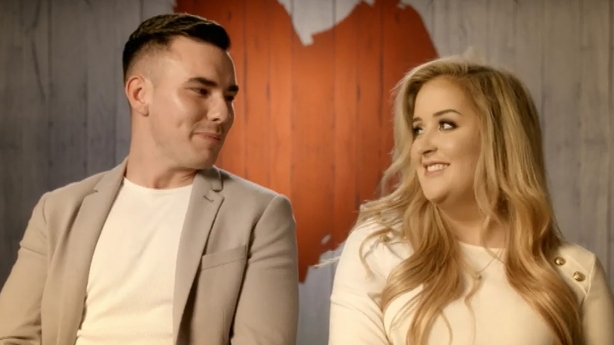 On paper it seemed like they could've been a match made in heaven but they both spent the date looking unimpressed with each other; he thinks she's a bit old for sleepovers with her friends, she thinks it's mad that he's had two girlfriends but had never been on a proper date.
It just wasn't meant to be and they spent the entirety of their post-date analysis bickering, which was the most enjoyable part of watching their date!
Because she's worth it
Derry native Lisa said she has a thing for younger men, but it only took one 40-year-old Italian named Daniele to change her mind.
Despite their differences; he hates Ed Sheeran and she has some of his lyrics tattooed on her, they really seemed to hit it off!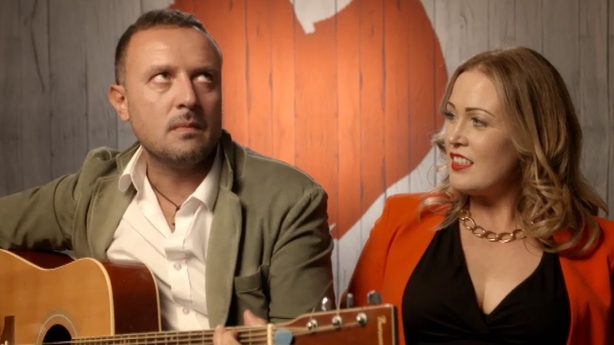 After a bombshell joke about a made-up dead wife, Daniele continued to make Lisa laugh by cracking out his guitar and bursting into song, in what was possibly the most entertaining date of the night.
When it came time to settle the bill, Daniele was ever the gentleman and insisted on paying for the whole thing saying it was worth it and that he'd like to see her again. With two further dates under their belt, we're hoping love continues to blossom for this pair.
The long-distance relationship
It seemed as though Katie and Paul were a match made in heaven and you could instantly see the chemistry between them. Cupid really did draw back his bow with these two and after they both described what they were looking for in a date, he was right on target. 
The only downside? The distance between them. With Katie living in Dublin and Paul living in Cork, they were keen to keep in touch but according to the end credits the miles became too much of a stretch.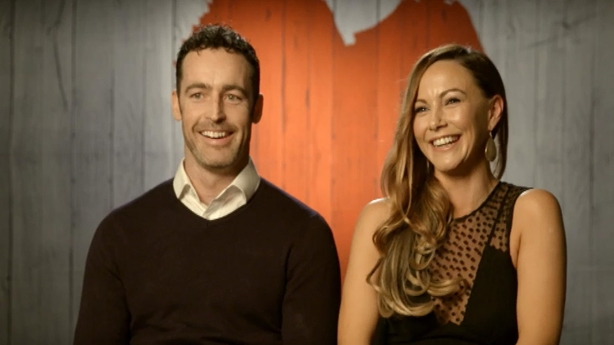 We're still holding out hope though that they'll get another shot after they seemed to really open up to each other and connect. They even made each other laugh, and you don't always see that in the First Dates restaurant.
The great ice-cream debate
In another date that saw the couple really open up to each other, 24-year-old Kildare woman Katie found comfort in 26-year-old Eoin's reaction to her choice to not drink after sharing her brave story about going to rehab and tackling her issues with depression.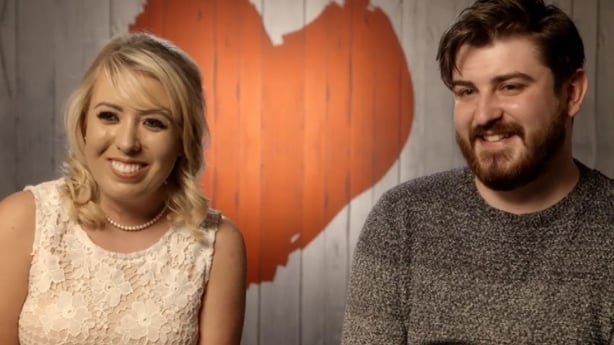 Things weren't all serious however, with the pair laughing a lot and discussing their online dating habits. According to Katie, Tinder is full of people "all after one thing" with Eoin preferring to scope out the waters on the more eh, old-fashioned dating site, Plenty of Fish.
From funny stories to an ice-cream debate, and a giddy admission that they both fancied each other, Katie and Eoin are adorable and we hope they can make it work.
It's a small world after all
We all know you can't go anywhere in Ireland without bumping into someone you know or someone you have a mutual friend with, and for Kieran and Stephen this was the case as they both knew each other to see from being out and about in Dublin.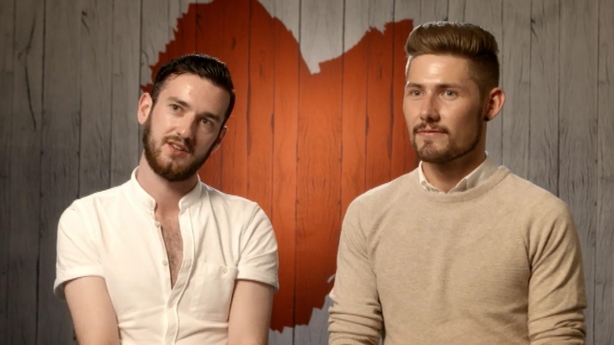 While neither seemed to be overly impressed with being paired up with someone they recognised, they ended up getting on really well, but unfortunately for former boyband member Kieran, Leitrim man Stephen thought they would be better off as friends. This is always a bit heartbreaking to watch.