Tom Hiddleston put in long hours of training for his role as a former SAS officer in the new Kong spectacle Kong: Skull Island, but the British star says his stuntwork didn't always go smoothly.
The Emmy award-winning actor did a lot of research for the role as James Conrad, a disillusioned ex-soldier who is hired as a hunter-tracker for a dangerous expedition in the film.
One particularly memorable scene involves Hiddleston adeptly catching a sword mid-air while doing battle with some creepy monsters, but it turns out the stunt took a lot of legwork.
Speaking to RTÉ Entertainment in London, Hiddleston admitted that it wasn't as effortless as it looked.
"There are some hilarious outtakes where I catch the sword and it bounces off a finger and it goes top over tail and I'm trying to grab hold of it…so not everytime!", he said with a laugh. "But it was fun to do, and it was my first day with John C Reilly…so that was fun."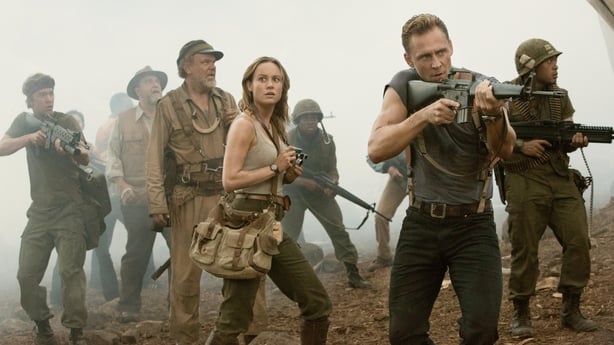 As well as plenty of physical training, Hiddleston also knuckled down with some reading to prepare for the role, including a book about a young man who learns tracking skills in the 1970s in America. "I love doing the research actually, just for me more than anything", he explained.
The adventure epic from American director Jordan Vogt-Roberts was filmed across three continents, taking in extraordinary locations in Australia, Hawaii and Vietnam. 

The Night Manager star said it was "a privilege, truly" to film in these places and felt it greatly added to the experience of the stellar ensemble cast, which included Hollywood heavyweights Brie Larson, John C. Reilly, Samuel L. Jackson and John Goodman.
"There's a version of this film where we could all have been in the studio with green-screen, but actually we went to Vietnam and Australia and Hawaii, so we had the sun and the wind and the bugs and the swamp and the mountains and at least we felt like we were out in the elements", Hiddleston said.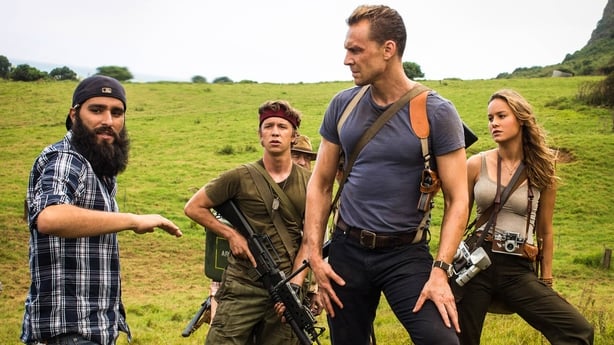 He added that the intense and isolated shoot fostered a sense of camaraderie among the cast. 
"We were all away from home, and we're all from so many different places, and we're all doing wild things, like flying helicopters into valleys or volcanoes or running through swamps or rainforests in Australia...We had a wonderful time, it was a great group of diverse unique talent", he said.
Kong Skull Island hits cinemas on Thursday March 9, read Sarah McIntyre's review here.
We need your consent to load this YouTube contentWe use YouTube to manage extra content that can set cookies on your device and collect data about your activity. Please review their details and accept them to load the content.Manage Preferences