Singer Sam Smith has spoken of his love for Co. Donegal and its scenery after he was spotted out and about recently while recording new material in the North West.
The Grammy and Oscar winner is currently writing new music during his stay and has been lapping up the local sights and culinary delights.
Looking very trim and healthy, he recently posed for a snap with staff after he popped into the Lemon Tree restaurant in Letterkenny and told head chef Christopher Molloy that he's head over heels in love with Donegal.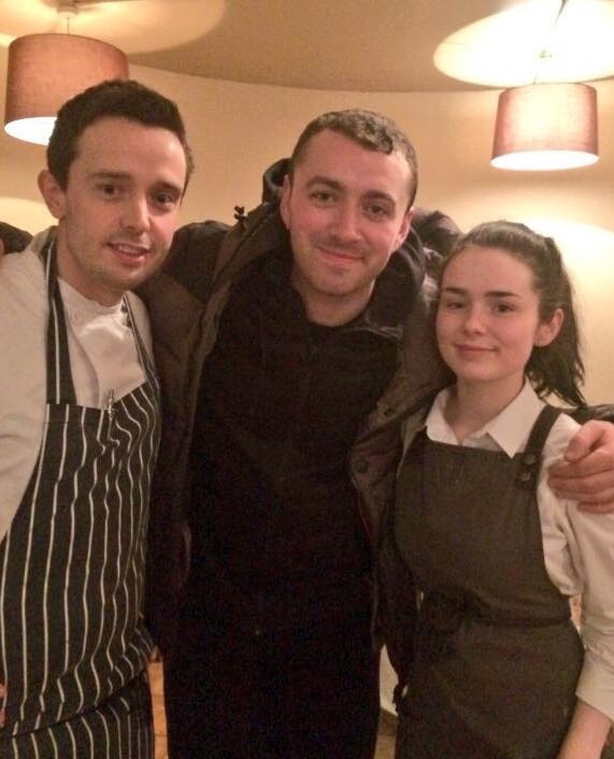 "He told us he was over making music and he had been travelling around Donegal. He said he was at Fanad Lighthouse and thought it was beautiful", Molly told Donegalwoman website.
"He is enjoying the peace in Donegal during his stay".
It turns out that Sam was not only mightily impressed with the food (he returned for more grub two days later) but also the restaurant's playlist.
The selection of tunes includes tracks from the likes of local artists such as Callum Keaveny, which might give us a clue which direction he'll be taking for the new album. Mind you that's if he has any time.
Sam was also spotted in McCafferty's Bar in Mountain Top in Letterkenny at the weekend, where he sang a few tunes and happily took a selfie with owner Mark.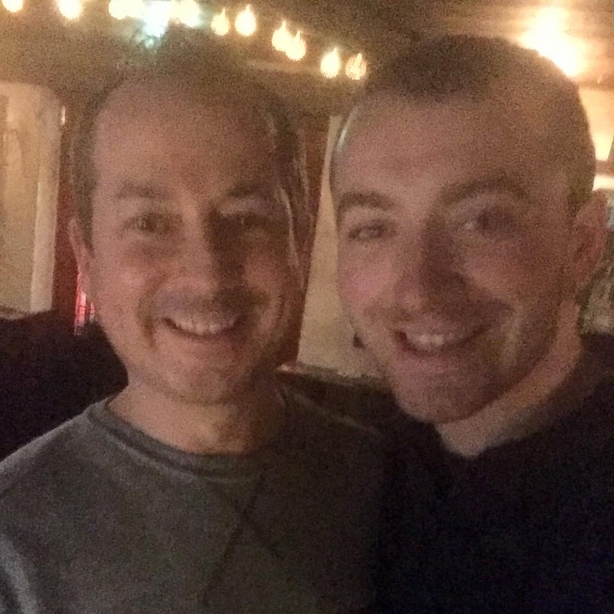 Mark revealed that he was somewhat awestruck to see the singing superstar in his pub.
"My jaw nearly hit the floor!!!", he said. "An absolute gentleman and he sang a few tunes later on too. Bit cheeky of me to ask for a picture but he actually took it for me."