Comedian Katherine Lynch's Tina Turner homage on last night's Dancing with the Stars was simply not the best and she has been knocked out of the celebrity dancing competition after nine tough weeks.
She found herself in the bottom two with Dayl Cronin after a night of hoofing dedicated to each of the contestants musical icons.
"The series has been an absolute joy, I am happy to go because there are better dancers than me and I couldn't have done it without Kai." said an emotional Katherine after she had been knocked out.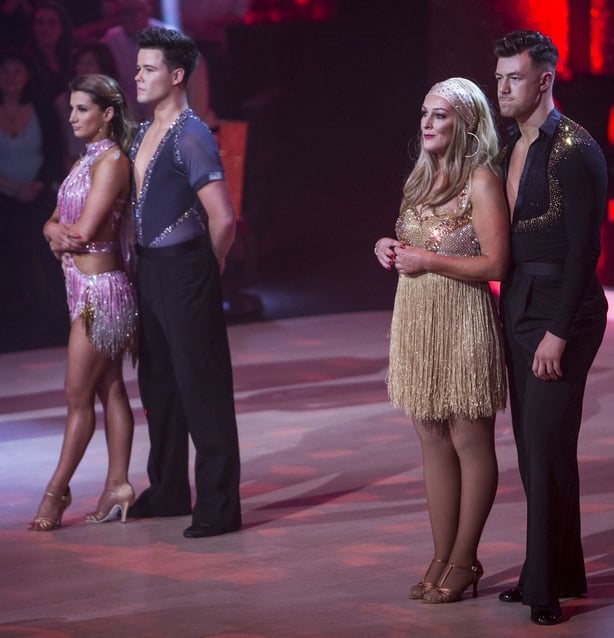 She may have consistently improved over the weeks and although she received some supportive comments from the judges, it wasn't enough to topple Dayl, who is now the only celebrity so far in the series to score a perfect 30 points.
Katherine shook her booty and more for a rockin' 'n rollin' jive to Tiny Turner's cover of Creedence Clear Water Revival's Proud Mary and it was all in tribute to her sister Mary, who was in the audience.
Her turn on the floor along with some stunning choreography from her dance partner Kai Widdrington impressed the judges with Loraine saying, as she awarded her a 6: "I thought it was a great choice of music for you. You gave us a jive, the kicks, the tricks it was very very good I wanted more. We do need more of the inside edge I am proud of you."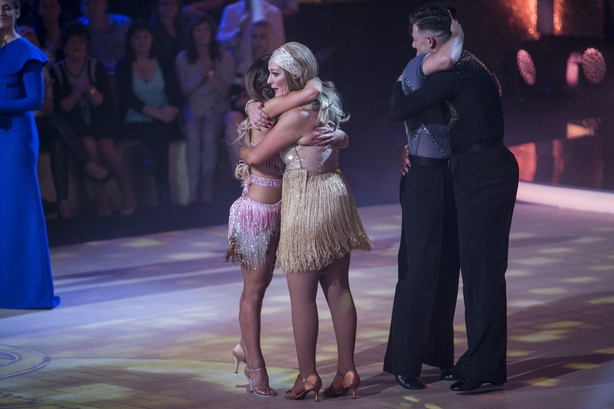 Julian Benson, who gave Katherine a 7, said: "Tina Turner eat your heart out, you had me on the edge of my seat. Wonderful choreography, full of content, you always change it up and you become the character. Well done you are simply the best!"
Awarding her a 6, his fellow judges Brian Ormond said: "I thought you were fab as Tina, but for Katherine the jiver we need more foot pressure, more bounce I hope you will be here next week for our love affair to continue!"
Sunday night's show saw the return of judge Julian who missed four weeks of DWTS due to illness.
"I am thrilled and delighted to be back and I want to say thank you to all the well wishers," he said. "And a thank you to and all the doctors and nurses in St Vincent's Hospital."
In reference to the multi-coloured waistcoat he wore on Sunday night, he said: "I am going to channel my inner icon which is David Bowie. I was strung up in my hospital bed watching every week, it kept me going!"
Also on Sunday's show, Denise McCormack and Ryan McShane showed us they know how to quickstep and they danced around the floor to Valerie by Amy Winehouse. After ending up in the bottom two last week, they needed to up their game.
However, they received some mixed results from the judges with Loraine not happy with the addition of the foxtrot into their dance.
Julian awarded the couple an 8 and said: "I couldn't believe you were in the dance-off. Tonight Ryan really challenged you, there was so much content in the steps. You always rise to the occasion you had a wonderful topline."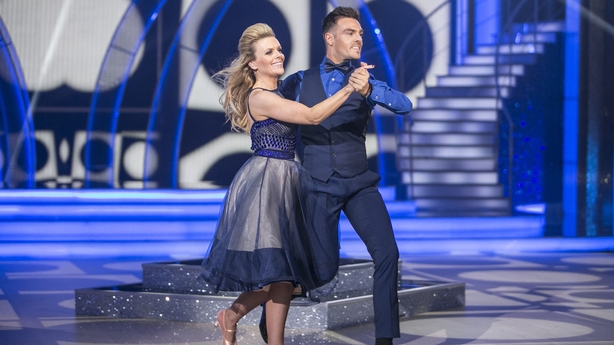 Brian gave them a 7 and remarked: "You are becoming a sound technical ballroom dancer, you were nearly almost perfectly in step with Ryan. In a dance of that speed you maintained fabulous contact with Ryan overall a very very solid performance."
For her part Loraine gave them a 7 too and said: "The competition is heating up, you have to give it your all and that's what you are you doing. Although I don't know why you added the foxtrot, it's a quickstep! Ryan if you have put Denise in jeopardy . . . "
Denise and Ryan had some things to say about Loraine's comments. "It wasn't Ryan's intention to put us in jeopardy. The music went slow that's why he did it," said Denise.
Ryan chimed in: "The judges are entitled to their opinion it's a creative show and there are other people that have put some things in the dance and it's never been said before . . . so . . . "
Dayl Cronin has had four 10s in total from the judges in the last nine weeks and while he didn't get full marks on Sunday night, he still impressed the panel. His mum Angie, who was in the audience, said: "He has loved dancing since he was a baby and it shows."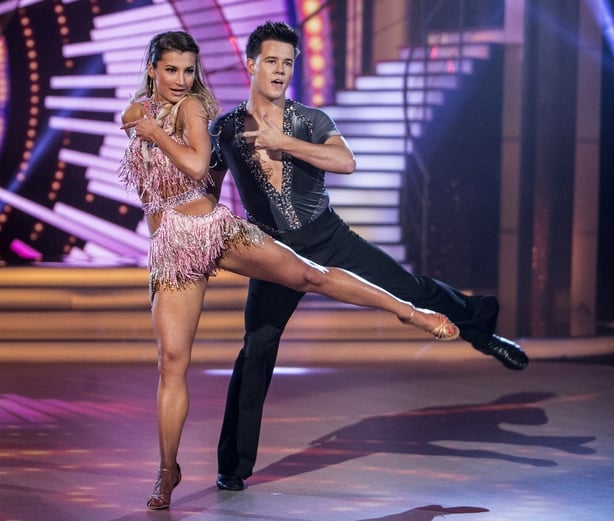 His cha cha cha with Ksenia Tzsikhotska drew great comments from the judges with Brian, who awarded him an 8, commenting: "You need the perfect balance of all the ingredients to win the competition. This cha cha cha really pleased me, it could have done with a cherry on top, over the weeks you have proved you can bring all the ingredients."
Loraine, who also gave him an 8, said: "My passion for dancing is in the belief of quality, you need content and timing and that little bit of edge to step out of the box. You gave us a full on cha, cha. cha there was something missing but it was still an excellent cha."
Julian, awarded a 9, saying: "You didn't need any cherry on top was cha cha mazing! It was pure polished professional performance, the content was at professional competition level you gave it everything. Well done."
Aidan O'Mahony got his first 10 of the series from the judges and they were all impressed with his Charleston. Valeria Milova gave him some great choreography and he took the comments from last week and really shone, according to the panel.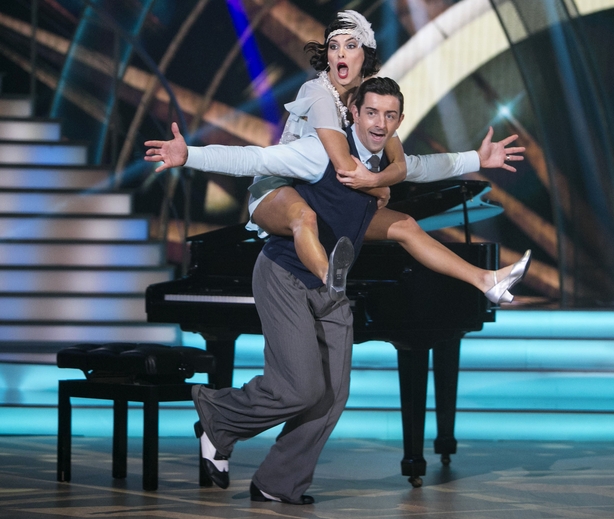 It was big 10 from Loraine. "You absolutely nailed it. You got so comfortable, you were smiling, the body was agile the lifts were breathtaking," she enthused. "Because of you everyone will have to watch their game."
Julian was equally impressed and gave him a 9. "You blew me away! What a transformation, you have come into your own, I saw the champion out there." he said. "That was your best dance of the series."
Brian awarded a 9 and said: "You have had some dodgy weeks and the reason for that is the trousers, when you wear skin tight trousers you can't move. I have been calling for someone in middle ground to step up. I didn't think it would be you. Aidan you are a contender."
Aoibhín Garrihy and Vitali Kozmin performed what could easily described as the salsa of the series. Vitali put together some amazing choreography which perfectly showcased Aoibhin's prowess on the dancefloor. This was a routine that wouldn't be out of place on the pro circuit.
WOW no hands @AoibhinGarrihy? We can't watch!! #DWTSIrl pic.twitter.com/gjizBwdmRy

— RTE One (@RTEOne) March 5, 2017
It was a 10 from Julian, who said: "That was a sensational salsa you, slayed it you were queen B. The content was spectacular, the moves the speed those lifts. We could see that in a professional I loved you!"
Brian awarded a 9, saying: "You do it every week, particularly with these fiery Latin performances. Fabulous all the way through, you really are bringing it week after week."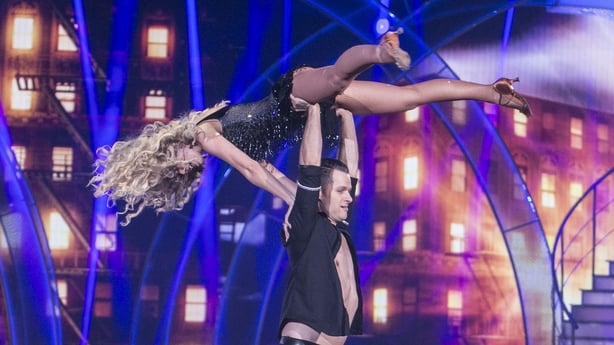 Another 10 from Loraine too. "I just loved it, it was fresh and sassy," she enthused. "You came out and I thought she is on fire. Vitali well done with the choreography. I could see the trust and ambition it was a killer ending of a lift
Viewers favourite, left-footed Des Cahill showed his American Smooth moves dressed as a mechanic, to Billy Joel's Uptown Girl. For the first time in the series, he even managed to lift Karen Byrne and swirled her around the dancefloor. Des said only the 'young lads' can do the lifts but he didn't do a bad job himself.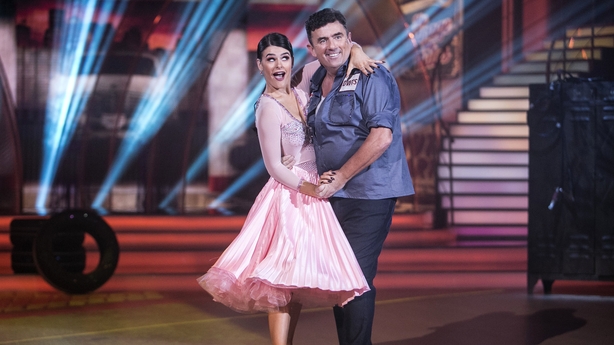 A 5 from Brian. "You are continuing to improve we still need more in the footwork and improvement in your lines," he said. "I thought you were gonna drop her. I am glad to see you improving."
A 6 from Loraine, who said: "You have a fab girl on your arms. I would have liked a bit more flow, the heat is on you gotta give us more dance."
Julian also awarded a 6 and said: "You are what this show is all about you dance form the heart. You have been progressing slowly and surely you are the people's champion. Rome wasn't built in a day! I'd let you fix my car any day!"