Lisa Kudrow has said she wouldn't "want to watch" a Friends reunion because the characters would have nothing to talk about.
The 53-year-old star, who played quirky character Phoebe Buffay on the hit sitcom for almost ten years, says she doesn't think new episodes featuring the six main characters would be interesting.
During an appearance on The Today Show host Savannah Guthrie asked Kudrow if she could ever see herself getting the cast - which also included David Schwimmer, Jennifer Aniston, Courteney Cox, Matt LeBlanc and Matthew Perry - back together again.
''Me personally? No. But we have convened, privately, for dinner and it was great," Kudrow said.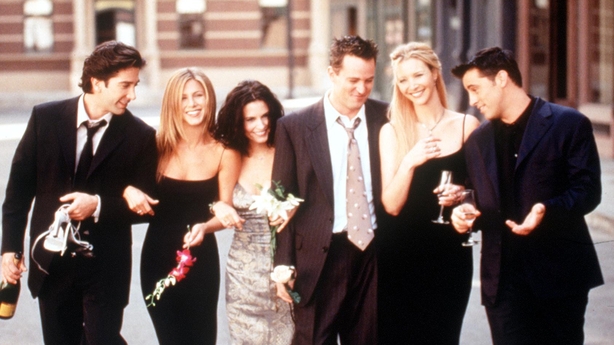 Kudrow went on to jokingly brag about her ''really fun'' dinner with her former co-stars, before getting serious about the possibility of a reunion.
''It was really fun. We had a good time. It was hilarious and we were laughing non-stop. That was really mean. But if we don't tell you one is coming and then it doesn't happen, you have no reason to be disappointed. I'm managing expectations," she added.
''I don't see it happening. It would be fun, but what would it be about? Think about it. The thing we liked best about the show was that they were 20-somethings and they were their own family. Now, they all have families, so what are we going to watch?''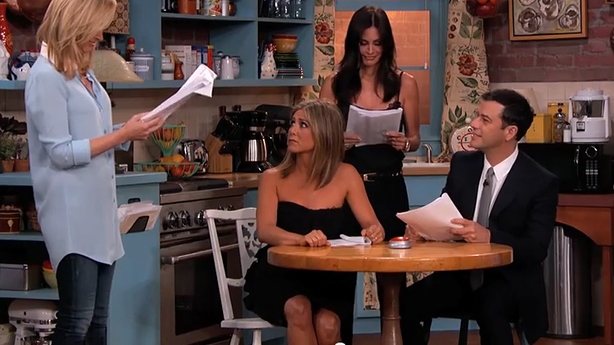 #
The news comes after Matthew Perry, who played Chandler Bing, admitted last year he was concerned that a reunion could ''ruin'' the show after the successful 10 series run ended ''so well''.
''That's the concern about doing a reunion show or a movie because it ended so well and you don't want to ruin that. Everybody always asks about a reunion and there's been no real talk of it," he said.
''It was such a great job. We all loved each other so much and we all had such a great time that subsequent jobs have been harder to do than that one.
''So yeah, I guess it would be nice to go back and do more because it was just so much fun.''