There was disappointment tonight for Dubliner Conor McLoughlin and his fellow singers in the group Drive as fellow finalists Five to Five were crowned victorious in the final of Let It Shine.
Drive sang Ed Sheeran's Thinking Out Loud and Grease is the Word from the musical of the same name on the finale, but lost out to Five to Five, who have now won the part of the band in the new musical 'The Band', based on the songs of Take That, and which will start touring later this year.
The night kicked off with Comedian Peter Kay replacing Robbie Williams as guest judge.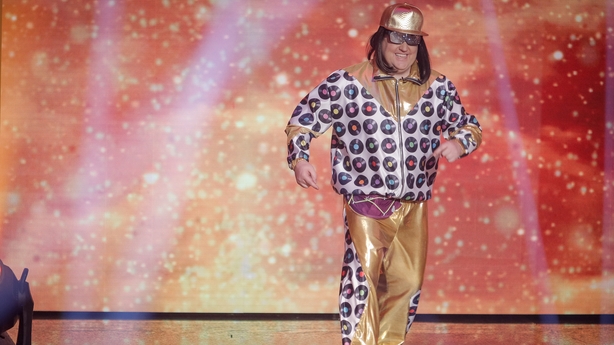 Kay arrived in the studio for the BBC1 singing contest dressed up as X-Factor contestant Honey G and calling himself Honey P as a stand in for Williams, who was too ill to fulfil his commitments on the judging panel.
However, as the end of the show came nearer, Williams rejoined his former bandmates on stage to deliver a rousing rendition of 'The Flood'.
THIS. IS. EPIC. Reunited with @robbiewilliams to bring it all flooding back it's @takethat! 🙌 #LetItShine pic.twitter.com/dIGILuAiDG

— LET IT SHINE 🌟 (@BBCLetItShine) February 25, 2017
The show saw the three remaining acts taking on two songs each, with Nightfall, Drive and Five To Five all performing one musical theatre number and one ballad.
Nightfall were up first with Footloose's titular track, before singing Boyz II Men's End Of The Road.
Five To Five performed the high-tempo You Can't Stop The Beat from Hairspray, before performing a searing rendition of Miley Cyrus' Wrecking Ball.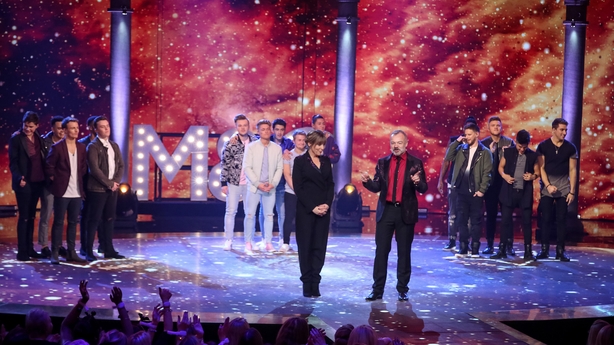 The emotional toll of the final took its toll on all bands, with Drive in particular being singled out for a shaky performance by show boss Gary Barlow.
However when the voting was over and done, the three groups waited at the end of the starway and awaited the result, and after a tense wait, Five to Five stood tall.
🌟🌟🌟🌟🌟 Five shining stars = one winning band! 🙌 #LISFiveToFive #LetItShine pic.twitter.com/Lsjoxw3sjw

— LET IT SHINE 🌟 (@BBCLetItShine) February 25, 2017
Congratulations to #LISFiveToFive ! This is what it's all been about ! Now they become #theband Thank you so much for watching and voting. X pic.twitter.com/3p1nAxG06m

— Gary Barlow (@GaryBarlow) February 25, 2017