Irish-Ethiopian star Ruth Negga has revealed she is battling nerves ahead of tonight's Oscars and said her main concern is not to fall over on the red carpet.
The 35-year-old star will compete against Emma Stone (La La Land), Natalie Portman (Jackie), Meryl Streep (Florence Foster Jenkins) and Isabelle Huppert (Elle) in the Best Actress category on the night for her turn in the historical drama Loving.
Speaking to RTÉ on the green carpet of the Oscar Wilde Awards on Thursday, the Limerick-raised actress said she hopes to enjoy the "once in a lifetime" opportunity but admits the nerves have landed.
"I'm getting very nervous. The great thing about filming is that you don't really think about the nerves but they are starting to land now.
"Most of all I'm hoping not to fall over - that's the main goal," she laughed.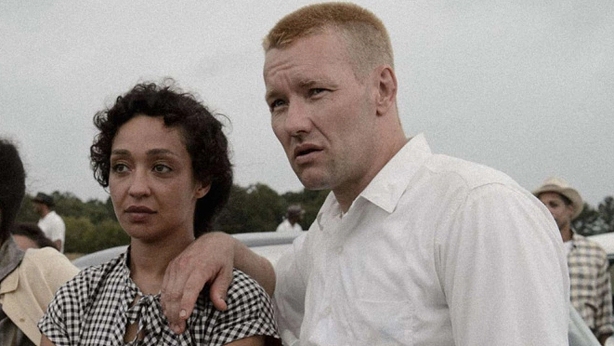 The ever-stylish Negga said she wants to "savour" the experience and says she is looking forward to wearing her beautiful gúna.
From Limerick to LA: A profile of Ruth Negga
"I'm wearing a very beautiful dress. It does take a long time to get ready but that's something I want to enjoy and savour.
"These are once-in-a-lifetime opportunities and I really want to enjoy it," Negga added.
Negga stars opposite Joel Edgerton in the Jeff Nichols-directed Loving, which tells the true story of an illegal inter-racial marriage in the US state of Virginia in the 1950s.
Negga said she still can't quite believe she has been nominated for an Oscar.
Recalling the moment she found out she was nominated, the former Love/Hate actress said: "I think I went into a state of shock. I couldn't really process it. I still can't process it even though I know it's on Sunday.
"I felt quite emotional actually. You just think about how people have seen this film and how it has resonated with them.
"That's very moving because that's the whole point of performing - for people to see things and have it affect them on whatever level it can." Negga added.
Be sure to join us on RTÉ Entertainment from 10pm tonight where we will be covering all the Academy Award action as it happens.
The Oscars will take place on Sunday, February 26. You can catch highlights of the ceremony on RTÉ2 at 9:30 pm on Monday.