Modern Family star Ed O'Neill demonstrated an unusual talent on the red carpet at Wednesday's Global Green Party in LA - his ability to pull off an uncanny Jackie Healy-Rae impersonation.
Speaking to 2fm's Oscar reporter Stephen Byrne, the acting legend revealed that he and his family have visited Ireland twice, and one of his favourite memories is seeing posters of the late TD in his hometown in Killorglin, Co. Kerry.
O'Neill, who plays Jay Pritchett in the hit sit-com, said: "I went by his town and saw the photo of him as you drive in. It's there, he's waving, with the comb-over, and as you're leaving he's saying "Goodbye, come back!" because he owns the pub and the hotel and so forth."
The Married With Children actor went on to reference Healy-Rae's proposal to relax drink driving regulations, and wheeled out a fairly impressive impression of the late politician.
"Oh my god I got such a kick out of the guy", he said laughing.
O'Neill also revealed that "it's a possibility" that he and his family might move to Ireland when he retires, with his wife interjecting: "We're sick of the US!"
"We have, we've been there twice. We were there fairly recently, a bit of a tour, we were with our family. We were there about 12 days.. it was great.
"We're looking at a house outside of Cork by Skibereen, amazing ocean views", the 70-year-old actor divulged.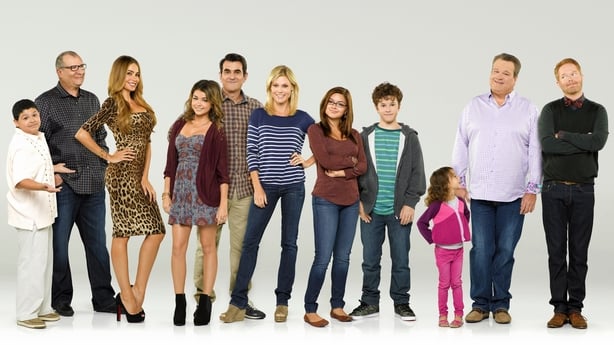 With a name like O'Neill it comes as no surprise that the actor has Irish connections, but O'Neill has had trouble trying to research his family tree. He was even rejected from an episode of Who Do You Think You Are? because the producers hit a dead end while trying to delve into his history.
"I know a bit about it. My immediate family, we ran into a wall because my mother and father's families came over in the 1850s because of the famine, so the records were lost and the churches were burned, all that sort of thing", he said.
Of his long-running hit sitcom Modern Family, O'Neill revealed that it's their "last contacted year" so "they're negotiating now for one more with an option for a tenth".
He said: "So we'll see if they come up with the right number and we'll go from there. As long as we can get good shows we'll do it".