Irish singer Ryan McMullan has said he is "proud, privileged and humbled" to be named as one of Ed Sheeran's support acts for his upcoming European tour, including his two concerts in Dublin's 3Arena.
Sheeran took to Twitter to announce the two acts that will be going on tour with him for his Ireland, UK and European dates; Co. Down's McMullan and English singer Anne-Marie, saying "they are both fantastic, check them out, you won't regret it."
Opening acts on my UK and Europe tour are @ryanmcmusic and @AnneMarieIAm. They are both fantastic, check them out, you won't regret it

— Ed Sheeran (@edsheeran) February 22, 2017
McMullan, who hails from Portaferry in Co. Down, will join Sheeran on his tour which kicks off in Italy on March 16 and concludes in London on May 3 before making stops in cities like Berlin, Amsterdam and Paris along the way. The tour comes to Dublin on April 12 and 13.
The news wasn't something McMullan had to keep secret for very long, only hearing about it himself earlier today.
"The news came to me this morning along with everyone else. I woke up, went for a shower and came back in to the room to find my phone flashing like a strobe light," McMullan told RTÉ Entertainment.
I guess I really haven't known that long. I mean we kinda had a talk about it, but in this industry things can change very quickly, but I'm very proud, priveleged and humbled to be a part of Ed's tour."
So how did McMullan get Sheeran's attention? Well it all started in London at a Foy Vance gig.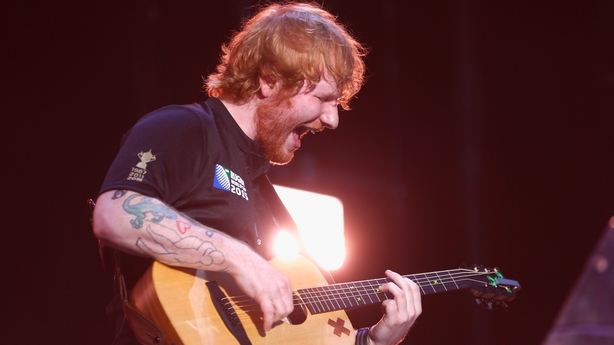 "I was playing in Shepherd's Bush, London, supporting Foy Vance and Ed came to the show. We had met a couple of times previous and hung out etc but after that London show he asked me if I was busy march and April. I said no...," he laughed.
"I mean he's the biggest star on the planet right now, so having his backing is incredible."