X-Men star Hugh Jackman has raised a glass in celebration after after doctors successfully removed a cancerous growth from his nose.
It is the sixth time the 48-year-old Australian actor has received treatment for basal cell carcinoma, the most common, and treatable, form of skin cancer.
Jackman posted a video to Instagram from Brazil, where he is attending the premiere of his new movie Logan and delivered a message of thanks in Portuguese.
Still sporting a bandage on his nose after the operation he said: "Obrigado São Paulo, obrigado Brasil, feliz carnaval! Saúde!" which translates to: "Thank you São Paulo, thank you Brazil. Happy Carnival! Health!".
Last week he revealed details of his latest cancer diagnosis and posted a pic on social media with his bandaged nose.
He reassured fans that "Thanks to frequent checks & amazing doctors, all's well. Looks worse w the dressing on then off!" and once again urged people to be vigilant and to wear sunscreen.
Jackman, who has described himself as "a good example of making sure you get checkups and listening to your wife", first underwent treatment for basal cell carcinoma in 2013.
In a video interview with People magazine in 2015, he said: "I discovered I had skin cancer while filming X-Men: Days of Future Past. My make-up artist said, 'You've got a little spot of blood here on your nose...'"
Jackman, who did not wear sunscreen while growing up in Australia, thought the blood was due to a fight sequence in the movie.
But when his nose still hadn't healed after a few weeks he went to a doctor, having been urged to do so by his wife, actress and producer Deborra-Lee Furness. After a biopsy he learned he had basal cell carcinoma.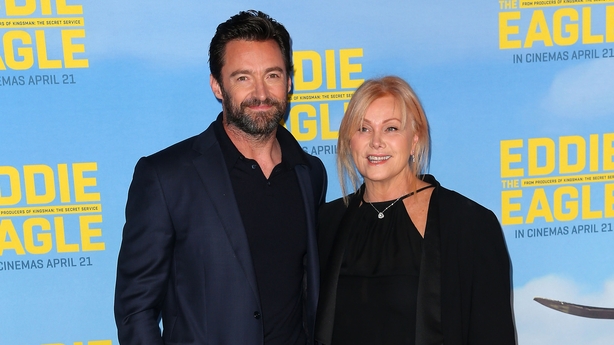 "One in five are going to have skin cancer," he warned. "If you don't wear sunscreen before you're 10 that goes up by 50 per cent. So, it's the new normal for everybody."
Jackman's new film, the X-Men spin-off adventure Logan, opens in Irish cinemas on March 3.