David Attenborough will narrate a new series of BBC's award-winning Blue Planet, which is due to return to our screens later this year.
The veteran host will lend his dulcet tones to the new seven-part series which is a follow-up to 2001's Emmy and BAFTA award-winning The Blue Planet.
Each episode of the eight-part show examined a different aspect of marine life, and captured underwater creatures and behaviour that had never been filmed before.
Following in the wake of Planet Earth II's huge success, Blue Planet II will see the team follow a fresh cast of aquatic animals with even more ambitious filming techniques.
Blue Planet II, presented by Sir David Attenborough. Coming to @BBCAmerica. #BluePlanet2 https://t.co/vHR20CkO7d pic.twitter.com/TCYPfv9c0y

— BBC America (@BBCAMERICA) February 20, 2017
The BBC team spent four years creating the programme, filming off every continent and investigating all the planet's oceans.
The crew used manned submersibles to delve 1,000 metres below the surface to capture footage of creatures who haven't been filmed before, including the hairy-chested Hoff crab, snub fin dolphins and tool-using tusk fish, as well as underwater volcanoes.
Specially developed camera technology allowed the team to film predators front-on, and even "travel" on the backs of whales, sharks and orcas.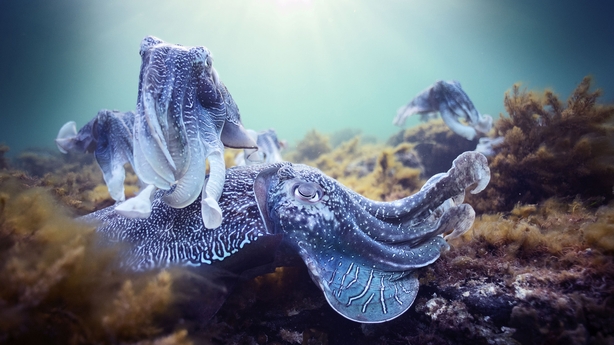 Attenborough said of the series: "I am truly thrilled to be joining this new exploration of the underwater worlds which cover most of our planet, yet are still its least known."
Executive Producer James Honeyborne said: "The oceans are the most exciting place to be right now, because new scientific discoveries have given us a new perspective of life beneath the waves.
"It will provide a timely reminder that this is a critical moment for the health of the world's oceans."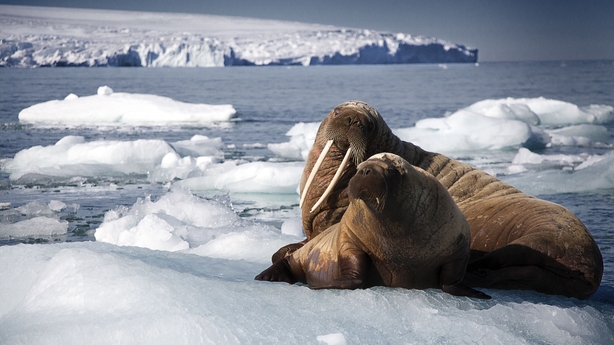 Meanwhile, the BBC is reportedly keen to make a third series of the critically acclaimed and ratings juggernaut Planet Earth before 90-year-old Attenborough turns 100.
The show attracted a huge following in 2016 and beat entertainment shows like X Factor and Strictly Come Dancing in the ratings, averaging an audience of 10 million per episode, with more than 13 million tuning in for the debut episode.