George Clooney thinks parenthood will ''be an adventure'' and says he and his wife Amal have "embraced it all with arms wide open".
The 55-year-old actor is expecting twins with his lawyer wife Amal, and has opened up for the first time since the news broke to say the couple are ''really excited'' to be welcoming their children into the world this summer.
''We are really happy and really excited. It's going to be an adventure.
"We've sort of embraced it all with arms wide open," he said during his interview with Laurent Weil on his French program Rencontres de Cinema.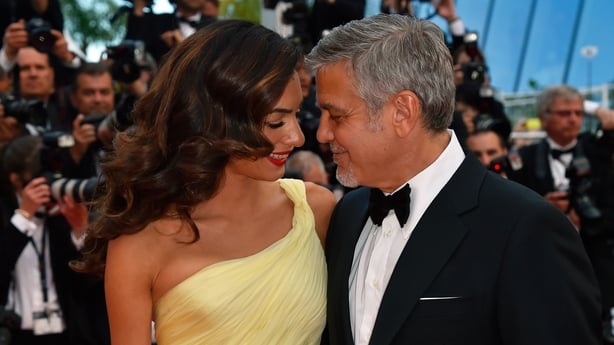 The Ocean's Eleven star reveals his friends were ''very supportive'' of the news, despite having given him a hard time at first.
''Then it got really quiet, and they all just started making baby crying noises.
"And the whole table just busted up laughing," he added.
The couple tied the knot in an intimate ceremony at the Aman Canal Grande luxury resort in Venice, Italy in 2014. They were married by Clooney's friend Walter Veltroni, the former mayor of Rome.