Hollywood actor Matt Damon has revealed his dreams of owning a lighthouse by the sea on Ireland's Atlantic coast but said he would have to run the idea past his wife first.
The 46-year-old Jason Bourne star admitted he fell in love with Ireland's rugged west coast after he travelled from Cork to Galway two years ago with his Argentinian wife Luciana and their children.
Speaking to the Irish Sun, Damon said it would be "awesome"  to fulfil his fantasy of being a lighthouse keeper.
"How awesome would that be? Watching the Atlantic crashing over the Irish cliffs, the rain coming down, the grey skies. I love the weather," he said.
"That whole geographical area, from Cork to Kerry, Galway, that environment is like nowhere, it's good for the health. All that air."
"I just have this image, this dream of sitting atop of the lighthouse, looking out to sea, and how beautiful and peaceful that must be.
"I don't know if you can buy those, wouldn't they be State-owned? If you could, I'd do it.
"Well I'd run it past my wife first, then I'd do it."
During his visit to Ireland in 2015, Damon was spotted out and about in Dublin and was said to be in great spirits when he popped into popular Dublin establishment Doheny & Nesbitt with a member of staff saying the actor had a "fantastic time".
At the time, the watering hole posted some pictures of the man himself on their social media sites and said Damon was in top form.
"So this Legend decided to pop in to see what the NHA Best Pub in Ireland was all about...Happy to report he had a fantastic time ☺☺☺," the pub posted on Twitter and Facebook.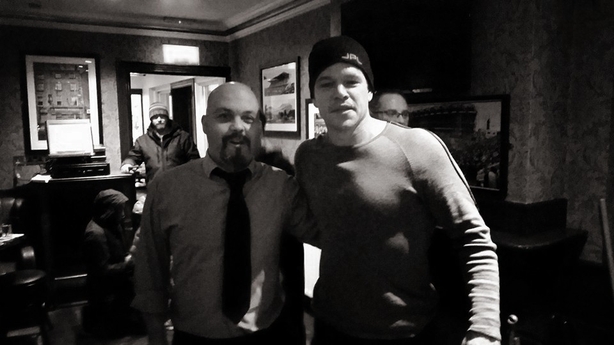 The Good Will Hunting actor was also spotted at one of U2′s 3Arena shows during his brief visit to the Emerald Isle, with TV presenter Diana Bunici posting a photo to Instagram along with boyfriend Steve Garrigan from Kodaline.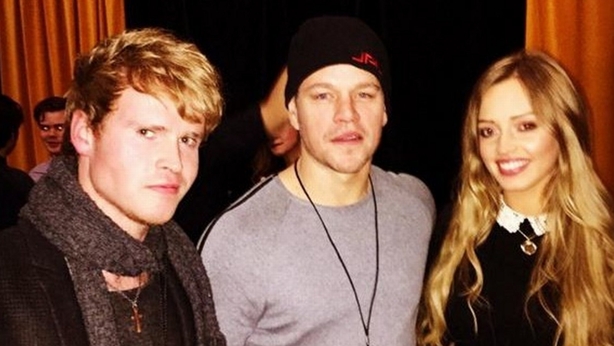 Damon recently got called out on social media for making a hames of the Irish accent in his new film The Great Wall.
oh, and Matt Damon does an Irish (or is it Scottish?) accent in The Great Wall

— Erin Whitney (@CinemaBite) February 16, 2017
ALSO: There should be a prize for whoever can figure out what accent Matt Damon thinks he's doing (Scottish? Irish?)

— Bob Chipman (@the_moviebob) February 16, 2017