Damian Lewis admitted he does not always deal well with some of the "negative aspects" of fame.
The Homeland star said he occasionally has to shield himself from selfie-hunters in the street when he is out with his family in North London.
The 46-year-old father-of-two, who married to Peaky Blinders actress Helen McCrory, told the Daily Mail Weekend magazine he was not "fully prepared for the negative aspects that come with" fame.
 "Do I choose to deal with those negative aspects? Yes, I do.
"Do I always deal with them well? No, I don't.
"Sometimes you're running late, you can be with your kids or you dropped your change, and someone wants a photograph.
"Sometimes you have to say: 'Look, you just have to stop and look at the picture in front of you here. I'm carrying three bags, I've got a dog and two children under 11, and I'm clearly running for a train. So you don't get the photo, I'm so sorry.'
"That's just part of my life now. But it could be worse, I'm not a politician.
"If I was hoping to get someone's vote, I'd have to stop."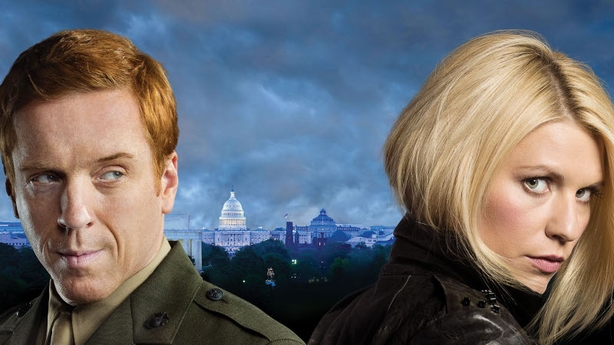 The English actor and producer recently revealed his friends make fun of his adopted American accent.
"I once did a US TV interview in my American accent and somehow it was seen by quite a few of my friends back in England,' he told Mr Porter magazine.
"There were several irate text messages. "You are British! Stop talking like an American!" It has become second nature to me now and I am happy to do it. That said, if I am with Brits I come out of it pretty quickly."
Lewis also opened up about his role as the super successful hedge fund manager Bobby Axelrod in Showtime's Billions, in which he buffed up his physique for.
Discussing his own body image, he said: "I guess I am conscious of being more buff when I am in New York. It's right for the role. 
"There exists in the US a certain type of controlling, blue-collar male who is all muscles, pumped up and worked out. You know, a man is a man, build a barn. Go logging," he added.