Sarah Jessica Parker has reignited the Sex and the City 3 talk by saying that the film has "never been a no - just an if and when".
Fans of Carrie, Samantha, Miranda and Charlotte want the four girls to return to the big screen again and Carrie's alter ego has given their dream of a third screen outing a huge boost.
After years of speculation - the second film was released in 2010 - Sarah Jessica Parker has finally opened up about the possibilities of Sex and the City 3.
Speaking to Marie Claire at the (very SATC) New York Fashion Week, the 51-year-old actress said: "It's in a warming drawer. It's never been a 'no' . . . it's always been an 'if' and 'when'.
"And that remains the question being asked by two very thoughtful people who are taking into very serious consideration those people who devoted a lot of time. We're not cavalier about the way we arrive at that decision."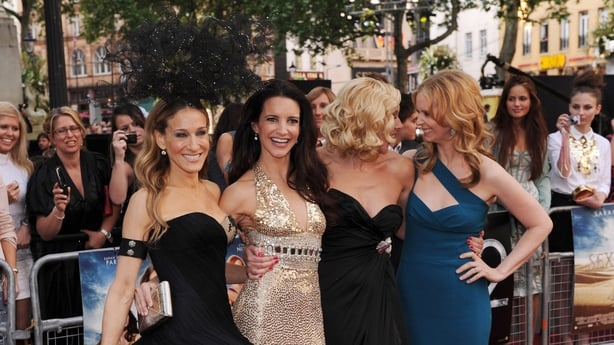 The Sex and the City films were spun off from the popular HBO television series, which won seven Emmy Awards and eight Golden Globes during its hugely successful six-season run.
And in a semi-SATC reunion, SJP and Cynthia Nixon, who played Miranda, got together on Thursday night at the premiere of Parker's husband Matthew Broderick's new play, Evening at the Talk House.
Back in December, RadarOnline reported that Sex and the City 3 has been given the green light, claiming "the deal is done and the script has been approved by all the women".
Previously, the show's producer Michael Patrick King said: "Sarah Jessica and I both know what that final chapter is.
"That doesn't mean it will or should be told, but I do think there's one story left."