Disney has ended its relationship with YouTube's highest paid star, PewDiePie, because of videos with anti-Semitic content.
The media giant decided to cut all ties with the Swedish web-based comedian and video producer, after several of his recently released clips were found to contain Nazi references or anti-Semitic imagery.
PewDiePie, whose real name is Felix Kjellberg, has 53 million subscribers on YouTube, is part of original content network YouTube Red, and is affiliated with Disney's MakerStudios brand, where he has his own network.
Three of his videos published in January have since been removed from the channel. They included one skit in which Kjellberg paid a Sri Lanka-based group of men to hold up a sign that read "Death to All Jews", while another featured a clip of a man dressed as Jesus saying that "Hitler did absolutely nothing wrong".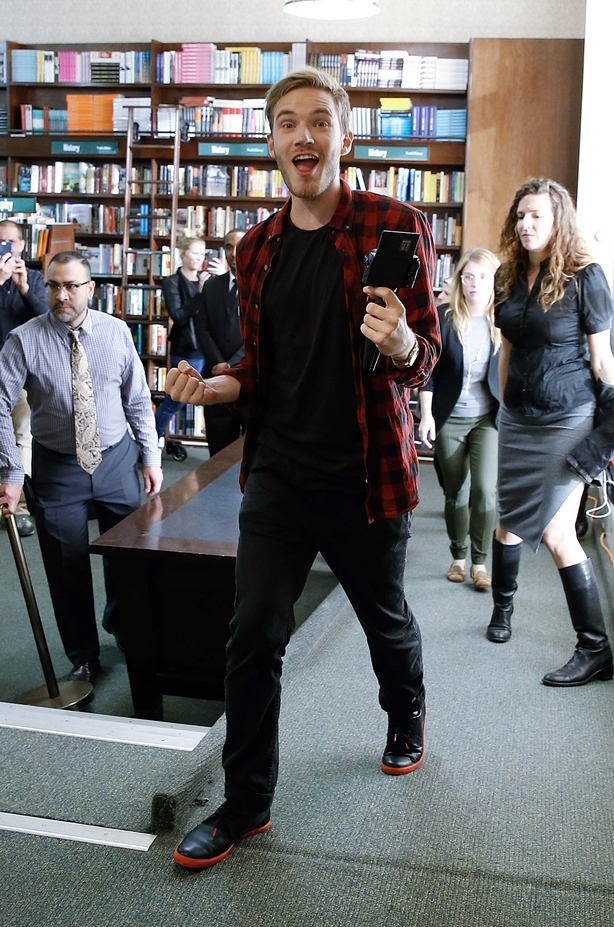 Twenty-seven-year-old Kjellberg, who reportedly made $15 million through YouTube in 2016, used freelance job-finding site Fiverr to find people to star in both clips
In a statement Maker Studios said: "Although Felix has created a following by being provocative and irreverent, he clearly went too far in this case and the resulting videos are inappropriate."
In a response to the criticism, Kjellberg said he was "trying to show how crazy the modern world is, specifically some of the services available online" and that people "would say anything for five dollars".
He said it was "laughable" to suggest he endorsed that message but added that "though this was not my intention, I understand that these jokes were ultimately offensive".
Last year, PewDiePie was temporarily suspended from Twitter after making jokes about the so-called Islamic State.