A surprise award loss didn't stop Beyoncé from being the centre of attention Sunday's Grammy awards, as the pregnant singer delivered the night's most anticipated performance and was praised on stage by the artist who triumphed over her.
Beyoncé (35) went into music's biggest night with a leading nine nominations, including the top awards of the night - album, record and song of the year - but lost all three to Britain's Adele.
Adele paid tribute to Beyoncé as she accepted her own fourth award of the evening for Album of The Year for 25.
"The Lemonade album is so monumental and so well thought-out and so beautiful and soul-baring, and we got to see another side to you that you don't always let us see and we appreciate that," Adele said. 
Beyoncé, dressed in a red sequined gown, mouthed 'thank you,' as she looked on from her seat in the auditorium in the Staples Center in LA.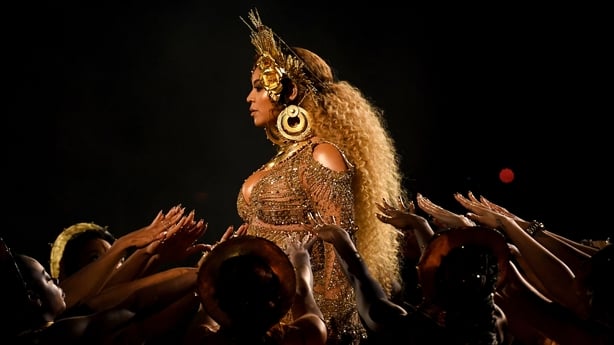 The R&B singer did win two Grammy awards, including best urban contemporary album for Lemonade.
"My intention was to create a body of work that would give voice to our pain, our struggles, our darkness and our history," she said as she accepted her Grammy trophy.
While Beyoncé is usually known for her energetic dance-filled performances, the singer opted to slow things down now that she is expecting twins and instead centred her set on the theme of motherhood.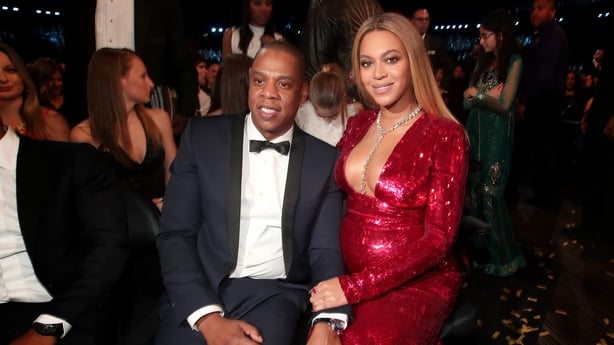 For her performance of Love Drought and Sandcastles, a video projection of Beyoncé dressed in a gold chain bikini and gold halo crown appeared on stage, as she caressed her pregnant belly and posed with her mother Tina Lawson and five-year-old daughter Blue Ivy.
Beyoncé then appeared in person on stage, dressed in a nude sequined dress and crown, strutting along the top of a long table strewn with flowers while her dancers, dressed in flowing dresses, surrounded her. At one point, she sat on a chair on top of the table, which tipped back as she sang.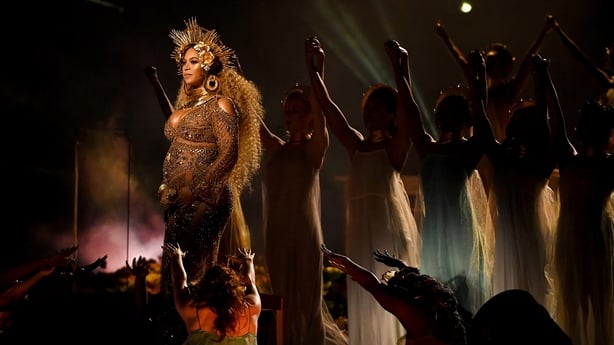 According to reports, a tearful Jay-Z looked on as he cuddled Blue Ivy, who was dressed in a pink tuxedo in homage to Prince.
Beyoncé's mother introduced her daughter's performance, praising the singer for her "devotion and love" and her "powerful words and music."  
Watch the 59th Annual Grammy Awards tonight on RTÉ 2 at 9pm