A new report has concluded that live entertainment in Ireland generated revenue to the tune of €1.7 billion over a 12-month period.
The various events, ranging from music to theatre, attractions and exhibitions, also employed over 11,000 people as well as drawing nearly 300,000 overseas visitors.
Over 4 million people attending live events, creating 3.7 million bed nights in hotels and guesthouses, in figures were revealed in the snappily titled report, Let's Celebrate 2017 The Cultural and Economic Contribution of Live Entertainment Events in Ireland.
The report, the first time a detailed study has been carried out into the industry in Ireland, was undertaken by communications consultant Justin Green, with economic research conducted by London-based international firm, BOP Consulting.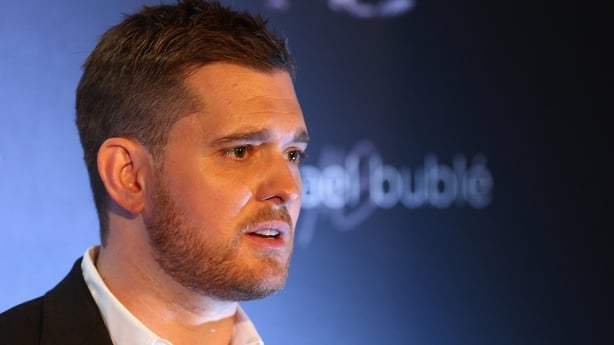 The report also has contributions from the likes of Paul McGuinness, the former U2 Manager, promoters Caroline Downey, Peter Aiken and Denis Desmond, and Michael O'Leary of Ryanair.
Other contributors included Louis Walsh, Simon Cowell,  Henry Mountcharles, Robbie Williams, Michael Flatley, Michael Bublé, Brendan O'Carroll, Hozier, Danny O'Donoghue from the Script.
Bublé said he was very impressed with the scope of the report and said he has been encouraging similar research back home in his native Canada.
Congratulations on your hard work. In British Columbia where I come from I've actually tried to do the same thing. I tried to express how important it is to our economy, for even local musicians and local promoters, giving people jobs, whether that's helping to set up an arena or a theatre, everything from making records to packaging them.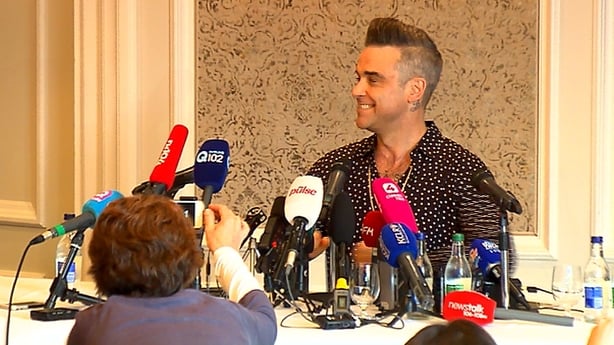 In his contribution Robbie Williams, who returns to Ireland with a big outdoor gig in the Aviva this July, said that playing here is always one of the highlights when he goes on tour.
Playing in Ireland is always one of the highlights of my tours. I always look forward to coming to Ireland, the crowd is always amazing and there seems to be an incredible connection between audience and performer. Ireland has a special place in it's heart for live music.