Irish actor Jamie Dornan has defended Fifty Shades Darker at its European Premiere after the movie received a critical mauling from reviewers.
The much-panned sequel, which sees Dornan and Dakota Johnson reprise their roles as playboy billionaire Christian Grey and love interest Anastasia Steele, has also faced accusations from campaigners that the S&M fantasy-adaptation glamorises domestic violence.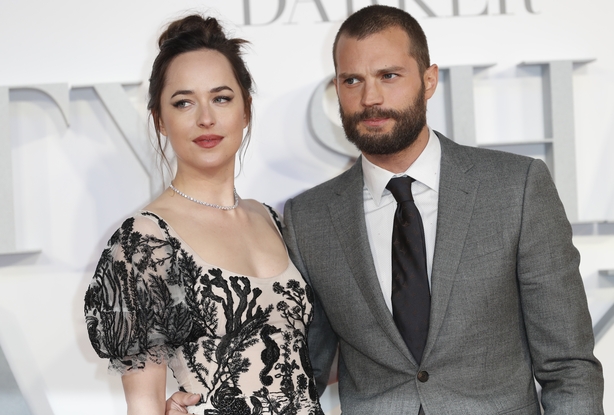 Here's just a selection of what critics have been saying:
The pain is on the wrong side of the screen.
If you want to watch a movie about a billionaire playboy with a penchant for darkness, inflicting violence and dressing up in masks, you're far better off seeing The Lego Batman Movie.
A dreadful sex saga with no plot and awful dialogue.
It's an alleged 18-rated, adults-only filth-fest that behaves like a flustered PG.
It manages to make sex boring and that takes effort.
Click here for the RTÉ Entertainment verdict
A number of campaigners protested at the premiere in London, amid claims that the movie normalises abuse and promotes stereotypes and held aloft placards which said "Christian Grey is a rapist" and "50 Shades grooms women for abuse".
However speaking on the red carpet on Thursday evening, Dornan, brushed off the criticisms.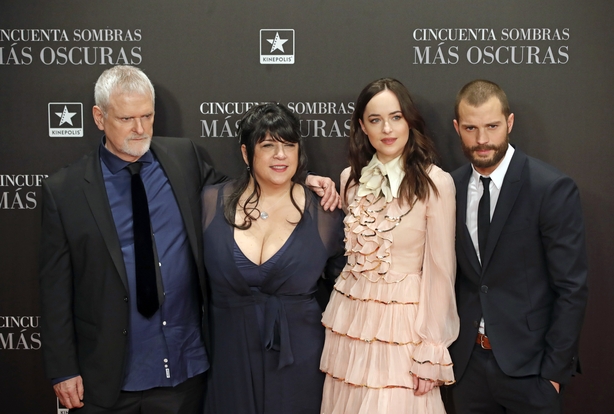 "The biggest part of S&M is boundaries, having a safe word, that's what that is. People only do it because they want to, nobody forces you into it", he said.
"Some people like to be tied up and whipped, I don't but lots of people do in the world, they love it and that is their right. It's consensual and that should close that argument."
He also said that filming the explicit BDSM sex scenes wasn't an issue for him especially as both himself and co-star Dakota Fanning had now formed a close friendship.
We need your consent to load this Facebook contentWe use Facebook to manage extra content that can set cookies on your device and collect data about your activity. Please review their details and accept them to load the content.Manage Preferences
Dakota Johnson also responded to the critics and claimed movie-goers would actually be inspired by the her character.
"I think if those people were to see the film they would see that Anastasia is an incredibly empowered young woman and everything she does is of her own volition. I think she carries herself with such integrity and self worth that maybe if they watched it they would feel a little bit inspired", she said.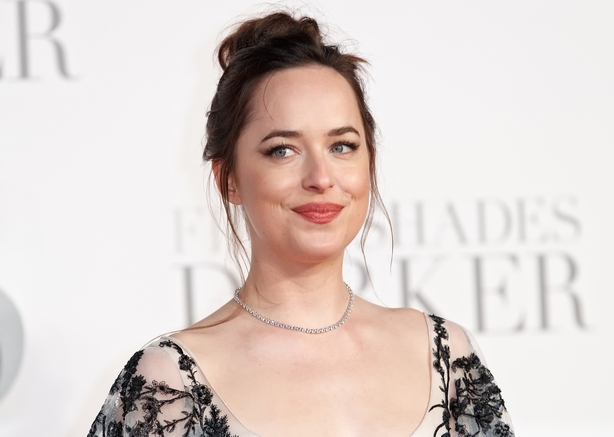 Director James Foley said he was "baffled" by the criticism, saying: "This is two consensual adults doing exactly what they want to be doing.
"He is incredibly respectful of her and in several of the instances she initiates, so any kind of exploitation of a woman, for Darker at least, is totally ridiculous."