To say Fifty Shades Darker is a disappointment is not only an understatement but a ridiculous one. Let's be clear, it was never going to be good. As actress Dakota Johnson so boldly said on the red carpet at the Premiere, this isn't a film for critics. However, it also failed to be a film for fans.
If you haven't read the books or seen Fifty Shades of Grey, don't worry. The plots to both films are essentially the same in that billionaire Christian Grey chases literary lover Anastacia Steele who is intrigued by the playboy's sexual preferences but also put off by his completely insane and erratic behavior.
Fifty Shades Darker does up the ante in some ways and while Christian remains as wildly boring as he is controlling, Ana has to deal with a myriad of his past lovers including a gun-wielding submissive and a demented Mrs. Robinson type played by the stunning Kim Basinger. Oh, how the mighty have fallen.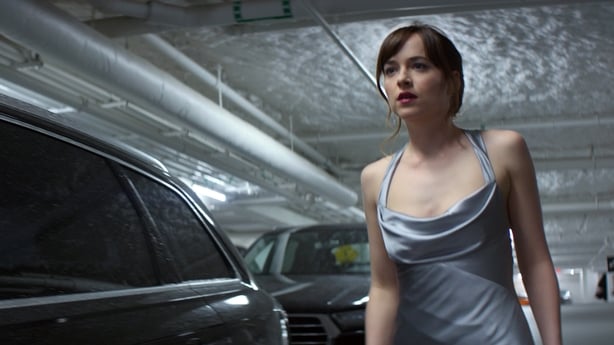 A film like this is dependent on its characters and unfortunately, Ana and Christian lack any real chemistry which left scenes outside the bedroom painfully mundane. The solution? Throw a budget at it. For no reason at all, we follow Christian and Ana from boat to helicopter to wildly expensive penthouse and back again. These inexplicable twists are haphazardly smattered between an array of sex scenes but still fail to make the characters even remotely sympathetic.
The one saving grace of the film comes in the form of director James Foley of House of Cards and Glengarry Glen Ross fame who gave the film two Hail Marys. Firstly, everything looked gorgeous; from the designer dresses and penthouse views to clean cut suits and an impressive firework display. Honestly, the set design may be Oscar worthy, the red room was so intricately displayed.
The second was the humour. Although I wouldn't rush to call the film a comedy, the cast seemed to be in on the joke and delivered their lines with just a little bit more of a wink and a nod. By now, everyone involved in the Fifty Shades franchise exactly knows what the audience is looking for and Dakota Johnson plays her part in that relationship beautifully.
We need your consent to load this YouTube contentWe use YouTube to manage extra content that can set cookies on your device and collect data about your activity. Please review their details and accept them to load the content.Manage Preferences
Hers is the only character that calls Christian's behaviour flat out bizarre and with each scene, she warmly invites viewers to have a bit of a giggle and a gawk at her shirtless counterpart. Speaking of Jamie, the Northern Irish actor has clearly been working on his body for the part but definitely not his accent. His clunky American vocals only make the ropey dialogue worse, but in all honesty, did you go to see them speak?
Despite their best efforts, the complete lack of chemistry between the two does dampen the mood at times but considering they're playing out an extremely inadvisable relationship between two characters with little to no personality, can they really be blamed?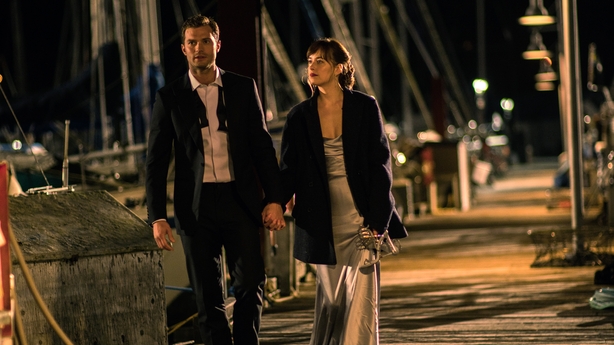 I'm guessing most of you have scrolled straight down here to get to the good stuff, so hello, and welcome. A cinema full of grown adults was reduced to giggles, audible gasps and even an "Oh, there they are now". Honestly, those of you going to check out the sex scenes will get your money's worth. Dakota spends most of the film almost completely starkers, and although Jamie was far more covered up in comparison, he was put to good use in....eh other ways.
If you need a break from awards season, want a laugh with the girls or just fancy having a gander at some naked celebrities - this is the movie for you. Otherwise this is one for the masochists only.
Sínann Fetherson
For other Movie Reviews click here.