Kylie Minogue has confirmed that she has ended her engagement to Joshua Sasse following reports that the actor cheated on the pop superstar.
Minogue revealed the news to her followers on Instagram alongside a picture of the sun setting amongst the clouds. She wrote: "#lovers ... Thank you for all your love and support throughout this recent chapter of my life.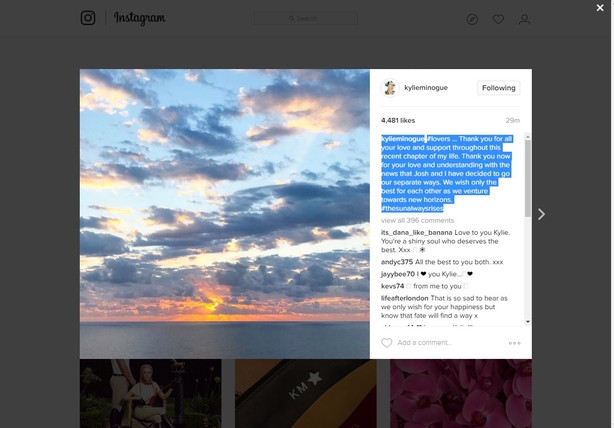 "Thank you now for your love and understanding with the news that Josh and I have decided to go our separate ways. We wish only the best for each other as we venture towards new horizons."
48-year-old Minogue's post follows overnight speculation that 29-year-old Sasse had grown too close to Spanish actress Marta Milans, 34.
The couple are believed to have had a number of arguments before she travelled to France for Paris Haute Couture Fashion Week last month and upon her return Minogue decided to call time on their relationship.
The former Neighbours star has since taken off her engagement ring and is said to be 'heartbroken', according to The Sun.
A source said: "She is absolutely devastated, totally heartbroken. She really believed he was The One. But she no longer trusts him."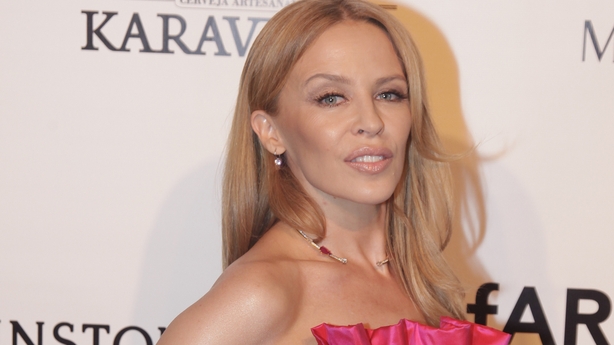 The news of their split comes just days after a pre-recorded interview was shown on ITV's This Morning during which Kylie talked about her wedding plans.
She joked that they would be very different to from those of her Neighbours character Charlene when she tied the knot with Scott (Jason Donovan).
She said: "I'm taking no inspiration from Charlene's wedding dress. It was of the time. We laugh about it now.
"But I have to say, the gyp flowers she wore in her hair. I don't mind those if they are done properly."
Minogue and Sassemet met in November 2014 on the set of Sasse's TV series Galavant when Minogue filmed a guest role.
The Melbourne-born singer previously said: 'I have a love of my life which is just a beautiful thing. I am kind of on cloud nine most of the time because of Mr Joshua Sasse, my beau.'