Rumours have been swirling for a long time that the Republic of Telly was on the chopping block and on Wednesday, RTÉ confirmed that it was calling time on the comedy sketch show.
A spokesperson for RTÉ confirmed that after eight years on air, it would not be returning for a new season, saying that, "After 15 seasons of Republic of Telly, RTÉ has made the decision not to recommission the series."
It's understood that the relatively high cost of producing the show, as well as a desire to freshen up the schedule, was behind the decision.
The broadcaster has said it is now actively looking for a suitable replacement for the show and is "looking at a number of new comedy and entertainment series for RTÉ2 for broadcast later this year which we'll announce over the coming months".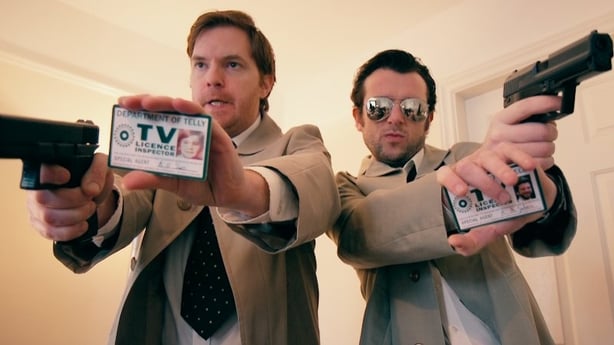 Republic of Telly was first broadcast in 2009 and it helped to launch the careers of some well known comedy acts including, Damo & Ivor, Jennifer Zamparelli, Dermot Whelan, Al Porter, Bernard O'Shea and Joanne McNally.
"It was one of my very first telly jobs," McNally told RTÉ Entertainment. "I was brand new to comedy, soaking wet behind the ears and they gave me the gig anyway which was very cool of them."
"I learnt loads from the Republic team," she added. "From how to write a sketch to how much [presenter] Kevin McGahern wants to talk about his dinner. Thank you Republic!"
Irish comedy hip-hop duo The Rubberbandits also created several sketches throughout the years for Republic of Telly, and Blindboy Boatclub and Mr Chrome told RTÉ Entertainment that they will also be forever grateful to the producers who took a chance on them.
It was the first RTÉ programme to take internet culture seriously. We would never have had a chance at getting on TV in 2010 - we were too weird.
"We hope RTÉ replace it with something that embraces the creativity that's happening on the Irish internet," they added.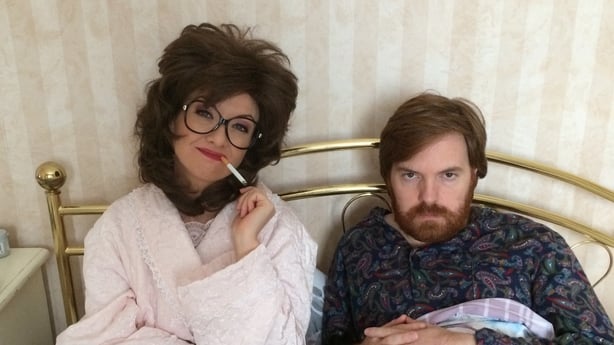 The Republic of Telly also led to the hugely successful spin-off sitcoms, Bridget & Eamon and Damo and Ivor, which both began life as a series of sketches on the show.
Jennifer Zamparelli, who co-wrote and starred in Bridget & Eamon, told RTÉ Entertainment that she was sad that the show was coming to an end.
I'm thankful I had so many years on it as I learned so much and worked with lots of amazing people. Sad to see it go but everything runs its course - that's just the nature of the business
Several of the other sketches, meanwhile, that featured on Republic of Telly, have become bona fide viral hits including their recent take on John B Keane's The Field.
Adrian Lynch, Channel Controller RTÉ One and RTÉ2, paid tribute to those involved in the show over the past eight years.
"Republic of Telly has been a brilliant vehicle for developing talent both on and off-screen, from Damo & Ivor to Bridget & Eamon and The Rubberbandits, and broke the mould in how it engaged with viewers and brought Irish comedy acts to a wider audience," he said.