Actress Julie Hesmondhalgh, who played fan favourite Hayley Cropper on Coronation Street, has revealed that she "had to really think about" playing a sexual assault victim in the new series of Broadchurch.
The former Coronation Street star appears in the third series of the ITV crime drama which features David Tennant and Olivia Colman as detectives in a sleepy seaside town.
This time creator Chris Chibnall has swapped the previous murder case plot for a sexual assault storyline.
Speaking at a press screening Hesmondhalgh also said that before she accepted the role she had to confront her own prejudices about who the crime can happen to.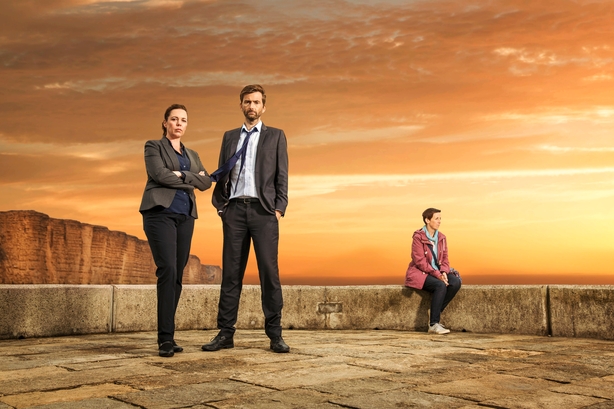 "There's been a lot of discussion about televising sexual violence and how that has become almost normalised.
"Putting my face to that is something I had to really think about.
"Even the fact that I've been cast is an interesting take on it because I'm an ordinary looking middle-aged woman, rather than the classic young girl being chased through the woods.
"I had to look at some of my own internalised misogyny because I had fears that the audience wouldn't buy this could happen to someone like me and also that she's a sexual person, but obviously this isn't an act of sex and desire, it's an act of violence and it can happen to all people."
Hesmondhalgh added that she wanted to do justice to the issue.
She said: "I was really aware that I am an actor doing it and I'm not going through it for real.
We need your consent to load this YouTube contentWe use YouTube to manage extra content that can set cookies on your device and collect data about your activity. Please review their details and accept them to load the content.Manage Preferences
"You've got to be careful not to be a twat about things like that. You can't say 'Oh, it's been so hard for me playing this part,' when people are actually going through it."
She also said it had been intimidating joining the well-known cast, which this time also includes Lenny Henry and Sarah Parish.
"After my first day I had to apologise to David and Olivia and say that I would try to be less of a competition winner the next day.
"We did a classic on-the-pier photo shoot and it was a bit like being in Madame Tussauds."
Broadchurch returns later this year