The draw for this year's Eurovision semi-finals has taken place in the host city of Kyiv in Ukraine and Ireland will have to fend off competition from several traditionally strong countries if it's to progress to the final.
Ireland has been drawn in the second semi-final on Thursday May 11 alongside the likes of serial qualifiers such as Russia, Denmark, Norway, the Netherlands, Malta, Serbia, Romania and Austria.
A total of nineteen countries will take part in the semi-final, one more that the first semi two days earlier, which will put Ireland under additional pressure to make the final ten.
Ireland will also be deprived of support from our near neighbours, the United Kingdom, who this year have been drawn to vote in the first semi-final.
The UK along with the other countries that make up the so-called 'Big Five' as well as host country, Ukraine, automatically qualify for the final but are allowed to vote in only one of the semi-finals.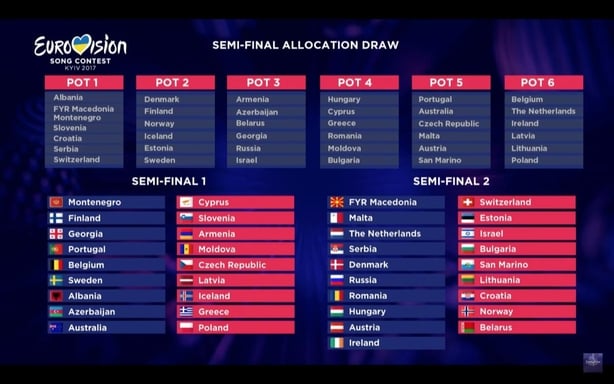 James Scanlan from the Eurovision Ireland website told RTÉ Entertainment that "Ireland will have to give it its all to stand out from countries with strong qualification records like Russia and Romania.
"The UK not being able to vote for their neighbours is a bit of a blow for potential votes, but Ireland has also traditionally received points from countries such as Denmark and Austria, so all is not lost", he added.
Eurovision expert and lecturer at NUI Maynooth, Adrian Kavanagh was much more blunt in his assessment of our chances and said that based on previous voting patterns "Ireland faces an uphill battle to qualify".
Ireland must get song, staging and performance spot on, otherwise we don't have a rat's chance of getting out of this #Eurovision semi final https://t.co/1MDoN6aZkO

— Adrian Kavanagh (@AdrianKavanagh) January 31, 2017
This year Ireland's entry will be performed by Galway singer and Hometown band member Brendan Murray.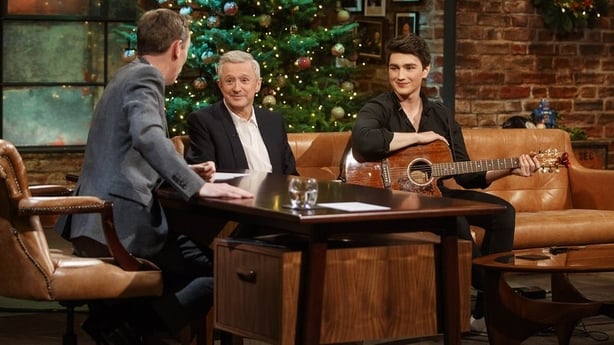 It's understood that well over three hundred songs have been submitted ahead of the closing date earlier this month. Louis Walsh, along with an RTÉ-appointed panel, will now listen to all songs received and then choose the song they believe has the best chance at Eurovision 2017.
Murray will be hoping to turn around Ireland's fortunes in the singing competition after we failed to qualify for the final for the past three years, despite our record as the holder of the most Eurovision wins.
"I'm honoured and excited to be representing Ireland in Kyiv in the biggest music competition in the world," said the singer recently. "I was born in 1996 - the last time Ireland won - so I hope that will bring me luck!