Conor McGregor has shut down rumours that he will make a cameo appearance on Game of Thrones declaring he has no interest in show business.
Rumours began to swell late last year that the UFC champ would appear in the hit fantasy drama with Northern Ireland newspaper Sunday Life quoting a source as saying: "It's been agreed that McGregor will appear in one of the remaining two seasons of Game of Thrones.
"He was headhunted, as it were by HBO, as one of the Game of Thrones directors is a huge UFC fan. They believed he would be the perfect fit for the show."
McGregor has now provided some clarification on the matter, saying he was approached by someone from the Game of Thrones camp after a fight, but he didn't enter into talks with them.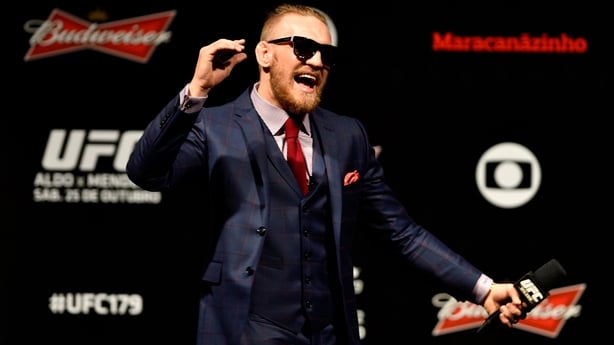 "That [Game of Thrones rumour] was everywhere and I've never even heard about it," McGregor told Good Times Network.
"I heard about it once after [a fight]... They were in front of me and they were saying, 'These [people] want you to be in Game of Thrones'. I'm banged up, my shin's in a heap, I've been kicking his (opponent) knee straight for 25 minutes, my leg's in bits, and he's trying to offer me a Game of Thrones role!
"I'm saying, 'Listen, come at me with s*** I want to hear; I'm not trying to be in show business, I'm trying to be in the fight business... Come at me with a real number to fight again."
He added: "That was the only time I ever heard [about] Game of Thrones, and it went everywhere, like, months later! I don't know where that came from. But I've never been in contact with nobody from Game of Thrones."