Ewan McGregor has told RTÉ Entertainment that filming the sequel to '90s cult classic Trainspotting felt right and admits it was all down to the twenty year wait.
Set in Edinburgh two decades on from the events of Danny Boyle's hit film of 1996, T2: Trainspotting sees Renton (Ewan McGregor) return to Edinburgh after two decades away, where Begbie (Carlyle), Sick Boy (Jonny Lee Miller) and Spud (Ewen Bremner) await.
McGregor admits he's glad the movie took such a long break before making a follow-up, as it makes the new plot more credible.
"I felt like the timing was great. It was long enough after the first one to be valid in a way and for the nostalgia that the characters seem to be dripping in to be relevant," the 45-year-old actor told RTÉ Entertainment.
"I think if we had made it five or ten years earlier the characters would have been in their 30s and it wouldn't really warrant that kind of feeling.
"I think what's lovely about this film is that sense of looking back at your youth and looking forward at the future and trying to figure out 'Is this what my life is?' and 'What do I want it to be?'. I think that works beautifully twenty years after the original," McGregor added.
McGregor's co-star Johnny Lee Miller - AKA Sick Boy- also believes going to the cinema is about sparking conversation afterwards.
"The point of making films is to provoke thought and it can't help but do that when you are revisiting characters from a successful film from twenty years ago," Miller said.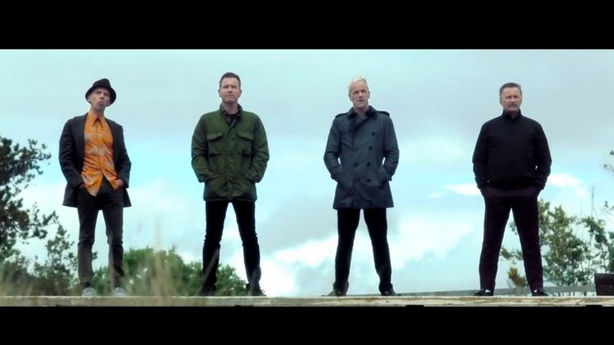 McGregor says while filming the original movie was "the finest film-making experience of my life" he didn't yearn after a sequel.
"I haven't been nostalgic for it throughout the years. It's not something that I had yearned for particularly. I've always held it to be the finest film-making experience of my life. It was like clockwork," McGregor said.
"The people who were our age when we were making this film - are our age now. I think this is very much a film that is new like that one was then.
"It's an amazing piece of modern film-making and feels very current. For the people who loved the film in their 20s in the 90s, they will hopefully get a lot out of this film.
"If they take their kids, all the better! And if they take all their mates that's good too," he laughed.
T2: Trainspotting is set for release on January 27.