Donegal actor Art Parkinson's movie Kubo and the Two Strings has been nominated for two Oscar awards - Best Animated Movie and Best Visual Effects and the young actor heard the news from his teacher in school.
The 15-year-old Game of Thrones star voices the lead actor in Travis Knight's fantasy adventure and says he was in between classes in school when he heard the exciting nomination news from a teacher.
"I was nervous this morning. I had completely forgotten about it [the nominations] over Christmas break," Parkinson told Newstalk Drive.
Parkinson says he found the experience of working on an animation to be challenging but says meeting co-star Matthew McConaughey made it worthwhile.
"A lot of the time during animations you don't actually get to get into the studio and work with a lot of the people. I got to meet Matthew during the press junket. He's a very very nice man and very down to earth.
"I'd never really worked on an animated film. It was difficult to fully embrace a character while not actually being in the character's real shoes. It was difficult but I got to work with a very strong and devoted team, he added.
Kubo and the Two Strings will compete against My Life as a Zucchini, Moana, Zootopia and The Red Turtle for the award of Best Animated Feature.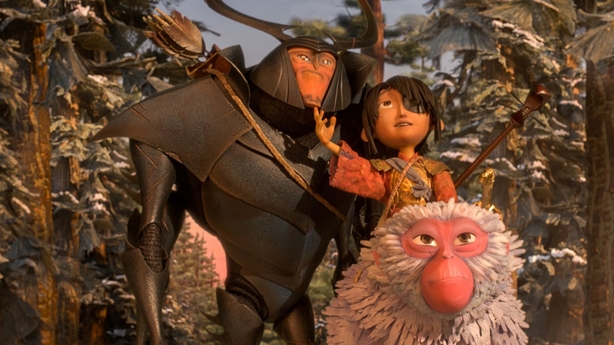 The movie also received a nod for Best Visual Effects, where it will face stiff competition from Deepwater Horizon, Doctor Strange, The Jungle Book and Rogue One: A Star Wars Story.
The winners will be announced at the awards ceremony on 26 February, 2017.