Irish actor and writer Emmet Kirwan has told RTÉ Entertainment that he is "overwhelmed" by the response to his powerful short film about the challenges faced by a teenage single mother, which has clocked up well over 900,000 views in two days.
The spoken world film, Heartbreak, was directed by Dave Tynan and features former Love/Hate star and daughter of Senator Lynn Ruane, Jordanne Jones, as a young single mother struggling to raise a child alone.
Kirwan originally debuted the spoken word piece as part of the award-winning show RIOT by THISISPOPBABY at the Tiger Dublin Fringe Festival in September last year and it proved to be a big hit with audiences.
Now, the piece has been adapted and brought to a wider audience with this seven-minute short film.
We need your consent to load this Facebook contentWe use Facebook to manage extra content that can set cookies on your device and collect data about your activity. Please review their details and accept them to load the content.Manage Preferences
"It's one of those things when you do something, you're not actually 100 per cent about anything until it's viewed by an audience," Kirwan told RTÉ Entertainment.
"I didn't have any ballpark thing; I was just hoping that people would see it and that basically the video would be like a delivery system for the poem. That was the primary goal of it, but when you bring in other people like Dave, they turn it into something that's not just a poem."
When asked if he thinks Heartbreak will inspire people to spend time thinking about the lives of others, Kirwan remained pragmatic.
"If that happens, then it's a happy consequence," he said. "But essentially it's just about giving something to the debate. What happens a lot of time in debates is it's a lot of didactic statements bouncing off each other and they don't actually touch a nerve with anybody because these things are just figures on a page or sound bites. So if you can make something that's essentially a statistic into a story it has more impact.
"If it has an impact, it has. And if it doesn't, it doesn't - it's not world-ending. As far as I'm concerned it's done its job in the sense that it's just out there. Whatever happens to it now is up to whoever sees it."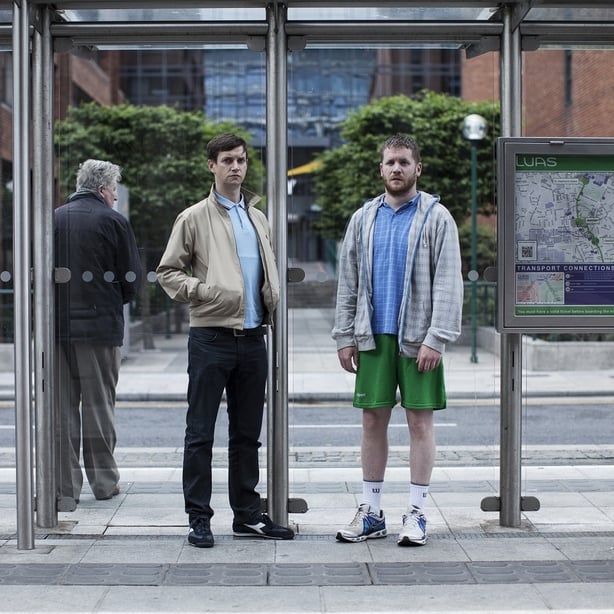 Apart from his theatre work including the award-winning Dublin Old School which shortly goes on tour, Kirwan will be familiar to audiences from his work in the RTÉ comedy series Sarah & Steve and the TV series The Take alongside Tom Hardy.
Heartbreak has clearly resonated with people, with many taking to social media to lavish praise on Kirwan's powerful prose and message.
When I 1st heard Heartbreak I felt nearly every word. Now it's a short and my wonderful daughter features in it @jordanne_jones https://t.co/kcF99l8Gwj

— Lynn Ruane (@SenLynnRuane) January 16, 2017
Incredible stuff here from Emmet Kirwan, was the highlight of the RIOT show last year at the fringe fest https://t.co/72jUdtrCvr

— Eoin Callanan (@EoinCa) January 18, 2017
If you're going to watch any video today, make it Heartbreak by Emmet Kirwan. An exceptional piece of spoken word #spreadthespokenword

— Eva Elizabeth (@evacurlesspoet) January 18, 2017
Stunning spoken word about women and society in Ireland. Written & performed by Emmet Kirwan. https://t.co/04OUxkpNa3 (cc @IMP_HOUR)

— Hozier's Guitars (@HoziersGuitars) January 17, 2017
Emmet kirwan .. powerful.. https://t.co/ZlMSvAGGxE

— Glen Hansard (@Glen_Hansard) January 17, 2017
Watch this. This is special. Literally all that needs to be said in such a short space of time https://t.co/0Z9sQ9f5hH

— Niall Breslin (@nbrez) January 17, 2017
Kirwan's play, Dublin Old School, goes on tour from January 21 beginning with The Mermaid Arts Centre in Bray, Co. Wicklow, before dates at the National Theatre in London and venues in Dublin and Belfast.