Dancing with the Stars Ireland contestant Aoibhin Garrihy has said she will have to let go of her inhibitions and "leave Aoibhín at the door" when it comes to embracing the more passionate dance moves for the show.
The Fair City and Love/Hate star said that she is struggling with all of the "hip action" that comes with learning the steps to the passionate Latin dances.
"I'm doing the quick step next and I'm finding that easier than I did the cha-cha, there's less hip action and that's what I was struggling with this time," Garrihy told RTÉ Entertainment.
"It's the Latin dancing, the passionate dancing, that I think, well for me as an Irish woman, we're a little bit more conservative and we're not as in our bodies as some of the Europeans maybe, and it's about just letting go of those inhibitions and leaving Aoibhín at the door and adopting an alter ego so that you can embrace that passion."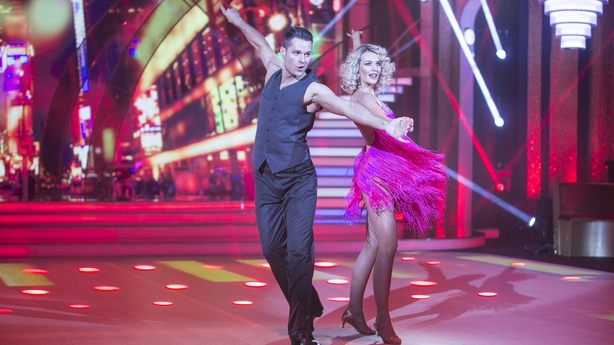 Garrihy said she loves the dancing elements of the show as she is feeling healthier and her mood is lifted, but she hasn't gotten used to all of the cameras just yet.
"The cameras scare me a little bit. I suppose, as an actor, you're hiding behind a script and that's easy and that's familiar to me. But when you have to be yourself all the time and the cameras are always there, that's a little bit nerve-wrecking," she said.
"That's the only thing that I've found a struggle, it's all natural, but the dancing is the enjoyable part for me but because we're in a reality TV show, you have to keep reminding yourself of that and embrace that, but I'm struggling with that a little bit."
Find out what Aoibhín thought of Hughie's bronzed look on Sunday night:
We need your consent to load this Facebook contentWe use Facebook to manage extra content that can set cookies on your device and collect data about your activity. Please review their details and accept them to load the content.Manage Preferences
Garrihy has just been announced as a judge for the Bord Gais Energy Student Theatre Awards and she said it's the kind of project that is right up her alley.
"This is right up my alley, I'm a drama teacher, I'm an actor, I love drama, I love the performing arts and anything that celebrates that and encourages it amongst our young is a great thing. I think today we have lost sight of the power of make believe and imagination and you see kids who are glued to their phones and when I see it my heart breaks a little bit," Garrihy said of her decision to get involved with the awards.
"Celebrating art and culture and heritage, and we have so much of that in this country, and we really need to embrace it. We have such talent – we just need to make sure it's nurtured."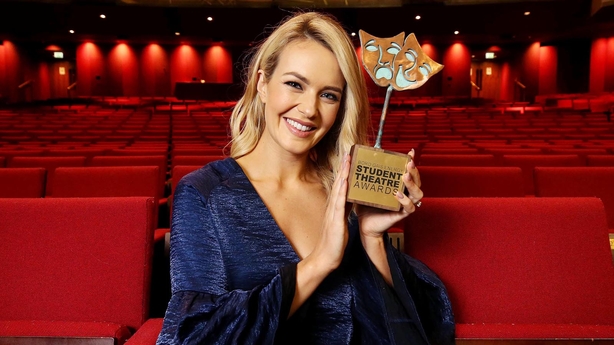 2017 marks the fourth year of the Bord Gais Energy Student Theatre Awards with recognise participation in the dramatic arts in schools across the country.
The awards are open to primary school students from 3rd – 6th class and all secondary school students. More details can be found here, with the deadline for entries in production categories set for January 27 and written submissions on February 10.