Tom Hardy has said he "can't possibly comment" on the rumours that he's in the running to become the next James Bond because he's afraid it might ruin his changes of landing the coveted role.
Hardy, currently starring in new BBC drama Taboo, has been added to the list of potential stars to take over as 007 when Daniel Craig departs the franchise, alongside Luther's Idris Elba, Poldark star Aidan Turner and The Night Manager's Tom Hiddleston.
Speaking to news website The Daily Beast, 40-year-old Hardy said: "You know, there's a saying amongst us in the fraternity of acting, and in the fellowship of my peer group, that if you talk about it you're automatically out of the race. So I can't possibly comment on that one! If I mention it, it's gone."
However, he did comment on the possibility of Christopher Nolan directing a Bond instalment, saying it would be "so cool".
"Chris Nolan, what a fantastic director for a Bond movie. Because Daniel [Craig] is so good, and what [Sam] Mendes and Barbara [Broccoli] have done has been so impressive, that it would be a very hard re-imagination to follow after.
"I wonder what the next instalment of that franchise would become, and I think when you mention someone like Christopher Nolan, that's a very powerful figure to bring into that world who could bring something new and create something profound - again."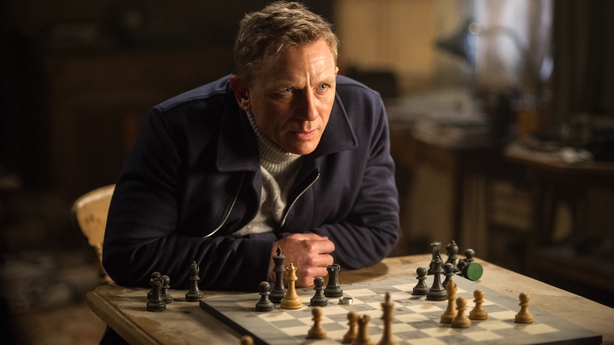 Hardy also talked about his respect for Kerry-raised actor Michael Fassbender, who was two years above him in drama school, saying "he was the dude".
"We all looked up to him," Hardy said. "He was the shining light of the third-years, and the MVP in many ways . . . Fassbender is awesome.
"I will always have massive respect for him and I love his work. It's just great to see people who are familiar coming up, doing well, and representing. He's carving out a really special position in the industry."