Barry Cassin, the theatre actor and director who had a career spanning over 65 years, has died at the age of 92.
He was best known as the director who brought John B Keane's plays to the national stage, including the first ever stage production of The Field.

Barry Cassin was also a long-serving adjudicator at the annual All-Ireland Drama Festival. In recent years he starred in the highly-acclaimed production of Twelve Angry Men and also starred with Saoirse Ronan in Neil Jordan's 2012 film Byzantium.
His other credits included Insurrection, RTÉ's acclaimed 1966 docudrama about the 1916 Rising; RTÉ thriller The Burke Enigma; light-hearted Channel 4 drama The Irish RM; Pure Mule and Killinaskully.
He also had roles in the 2002 film The Count of Monte Cristo and the TV series Mystic Knights of Tir na nÓg in 1998.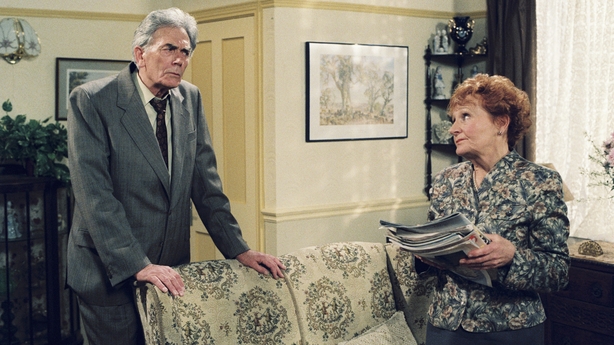 He also had a recurring role as Luke O'Malley in RTÉ soap Fair City in the early Nineties. In 2014, he returned to RTÉ Radio 1 to record Malachy McKenna's The Quiet Land for Drama on One.
Barry Cassin's life in the theatre began in the days of the touring fit-up companies and he went on to manage a tiny theatre club in Baggot Street in Dublin and later, the 200-seater 37 Theatre Club in Dublin's O'Connell Street.
On stage he portrayed the Bishop in The Field and Colonel Pickering in Pygmalion and in 2012, he published his memoir, I Never Had a Proper Job.
At the time of the book's publication, he said: "It's about my life as an actor, the difficult decision to forge a career, working at various theatres large and small, and the occasional hard graft of scraping a living at a time when actors were often derided by the public and feared by official Ireland. It is also about my parents, my marriage and my life."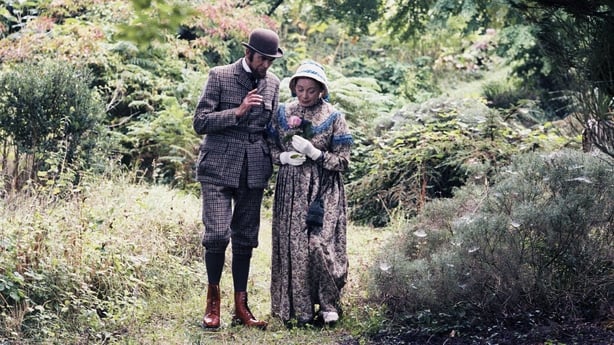 He is survived by his five children, including RTÉ Nationwide presenter Anne Cassin. He was predeceased by his wife, Nancy.
Speaking to RTÉ Entertainment in 2014, Anne spoke of her pride in her father.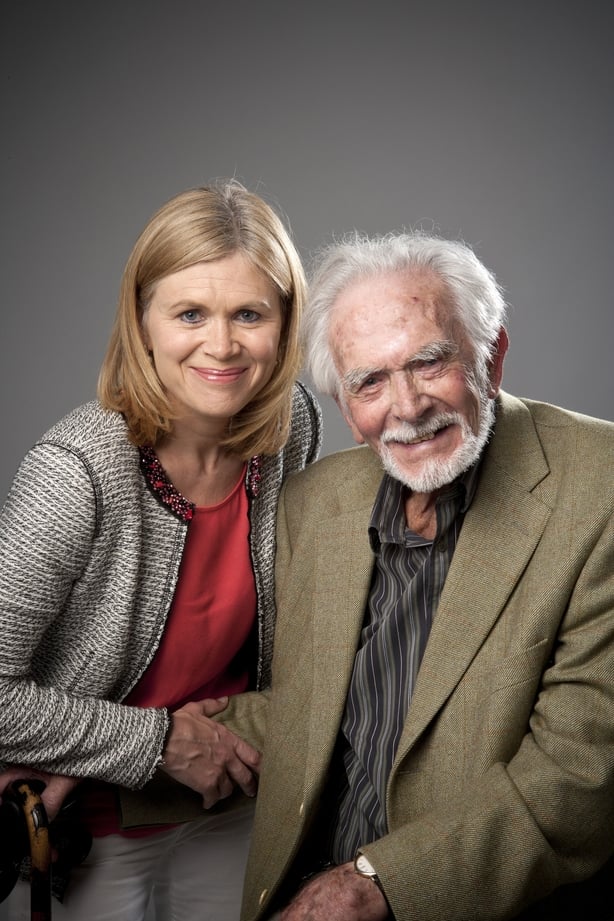 "He watches the programmes [that I work on] Nationwide, or the news or CrimeCall or whatever it was in the past and offers an opinion, usually constructive, hugely supportive and very occasionally a small bit critical!
"I think the main thing I would take from this is that it's so inspirational for somebody who is almost 90 to be working, functioning."