Former Voice of Ireland coach Jamelia has claimed that she was the victim of racial prejudice after being challenged for sitting in a first class train carriage.
The singer and TV presenter said she was was singled out by a fellow passenger to show a first class train ticket because she is "young and black".
She said she was on the train with her 11-year-old daughter when the alleged incident took place and went public about it in a series of tweets which began with her saying "You know when you have a lovely day & someone just kills your vibe?".
You know when you have a lovely day & someone just kills your vibe? 😒

— #Яebel (@Jamelia) January 12, 2017
In a lengthy series of posts, she claims the other woman asked if she had a ticket as she wanted to sit beside Jamelia and her daughter.
However she said she didn't believe the woman and suggested that she was asked "because I look like young black girl & you've allowed your prejudice to speak for you".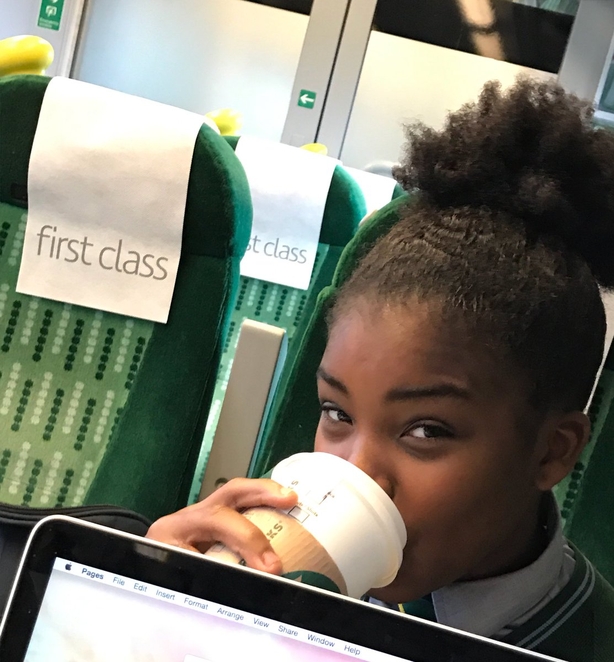 According to her account she then challenged the passenger by warning "let this be a lesson to you, don't you ever make this assumption out loud again" before herself and her daughter moved seats.
After their seats were then occupied by a white passenger, her daughter asked the woman to repeat the same question to him and she claimed "The lady turned as red as a beetroot".
Her online rant to her 41,000 followers then concluded with a picture of the two first-class tickets alongside an eye roll emoji and the following warning:
I'm done not calling people out. I am also raising two wonderful young women who will grow up to call you out too...you have been warned 😑😑😑

— #Яebel (@Jamelia) January 12, 2017
Last year, Jamelia said she was left scared for the safety of her children after she was allegedly racially abused by a man she believed was a police officer during a road rage incident.
The confrontation took place last June after she had overtaken the man while driving her children to a train station. Although the man was in an unmarked car, he appeared to be wearing a police uniform.
Following a complaint police said they would investigate her claims.
We need your consent to load this YouTube contentWe use YouTube to manage extra content that can set cookies on your device and collect data about your activity. Please review their details and accept them to load the content.Manage Preferences